2023 U.S. News ranks Columbus State graduate education programs among 'best' nationally
March 30, 2022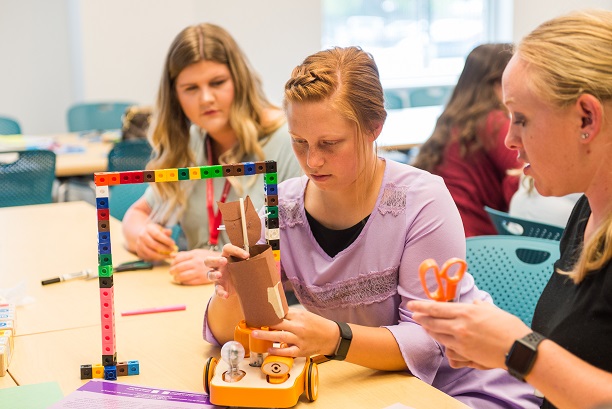 In its 2023 graduate school rankings released Tuesday, U.S. News & World Report ranked Columbus State University's graduate education programs among the nation's top 200 "Best Education Schools." CSU tied with two other universities for the 199th position.
"At Columbus State, our graduate and undergraduate education programs are inextricably intertwined. So, when our graduate programs like those in education are nationally ranked, it speaks volumes for the quality of instruction, hands-on experiences and post-graduate opportunities for all CSU students studying in the discipline," said Dr. Deborah Bordelon, provost and executive vice president.
Bordelon pointed to the current "CSU Teaching Contract Guarantee" as one quality measure of CSU teaching education graduates. The partnership with the Muscogee County School District, dating back to 2019, guarantees a teaching contract for every Columbus State bachelor's- and master's-level teacher education graduates who pass the student teaching component of their degree and who meet Georgia Professional Standards Commission induction certificate requirements.
Recently, MSCD superintendent, Dr. David Lewis, estimated that as many as 50% of all the district's teaching professionals are Columbus State graduates.
Designed for prospective students looking to further their education beyond college, U.S. News' "Best Graduate Schools" rankings evaluate programs in a variety of disciplines, including business, engineering, law, medicine and nursing—in addition to education. U.S. News' ranking methodology draws from two types of data: expert opinions about program excellence and statistical indicators that measure the quality of a school's faculty, research and students.
For more information on the U.S. News & World Report rankings, visit https://www.usnews.com/best-graduate-schools.