Bo Bartlett Center's 'Big Stories' to celebrate timeless power of narrative in art, opens Sept. 15
September 11, 2023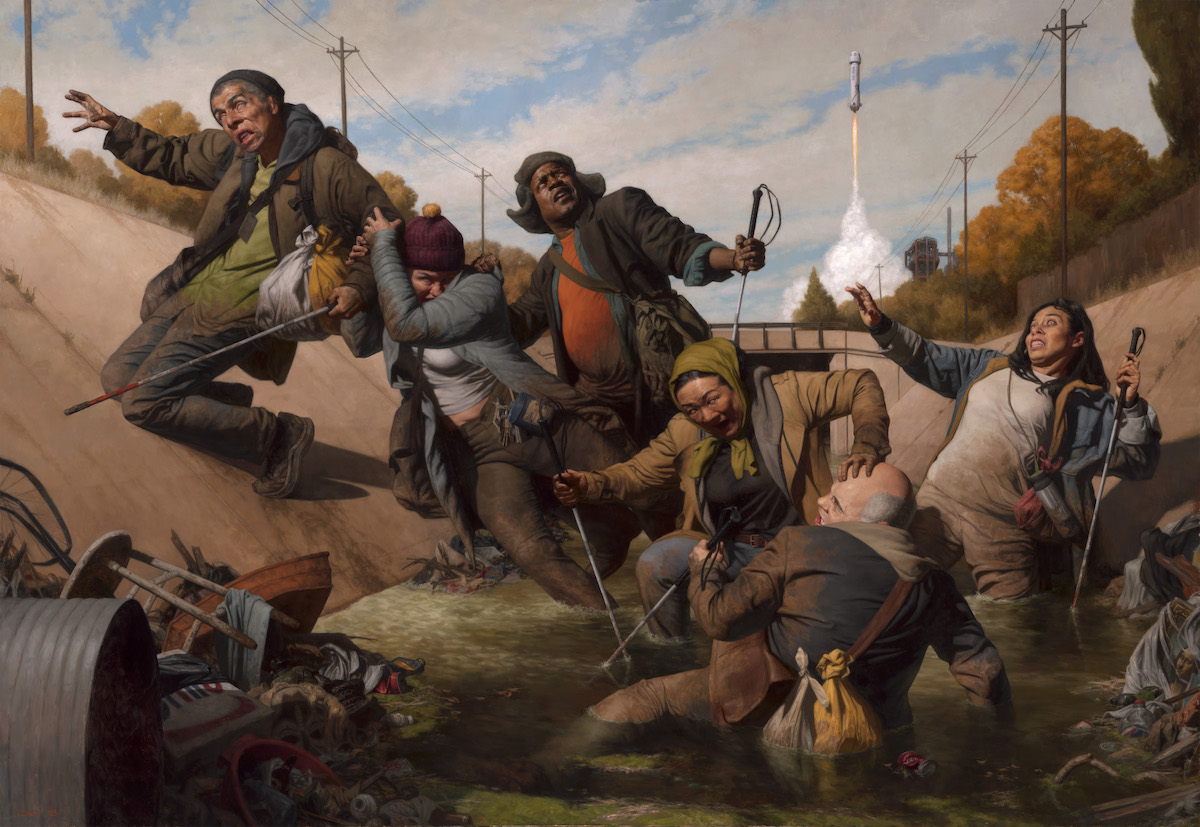 The Bo Bartlett Center's next exhibition, scheduled to open on Friday, Sept. 15, promises to be as profound and influential as the art of storytelling itself has been on Western culture.
"Big Stories" presents a diverse array of artists whose large-scale figurative works capture the essence of storytelling in striking visual form. Curated by figurative painters Bo Bartlett, Noah Buchanan and Carl Dobsky, the 18-piece exhibit explores the boundless possibilities of large-scale contemporary figurative painting, deeply rooted in the rich tradition of storytelling.
"Since the dawn of civilization, narratives have been at the core of our existence," explained Mike McFalls (pictured), director of the Bo Bartlett Center and a professor in Columbus State University's Department of Art. "From the epic tales of Homer to the immortal works of Shakespeare and the timeless cinematic creations of Spielberg, stories have served as the essence of human experience — portraying heroic journeys that transcend cultures and connect us on a profound level."
McFalls noted that each of the exhibit's carefully chosen and thoughtfully presented artwork serves as a testament to the enduring power of storytelling.
"Whether the narratives are overtly portrayed on the canvas or subtly embedded within the layers of paint, the paintings of 'Big Stories' will provoke deep introspection — inviting viewers to ponder the meanings and significance of our shared human experience," he said.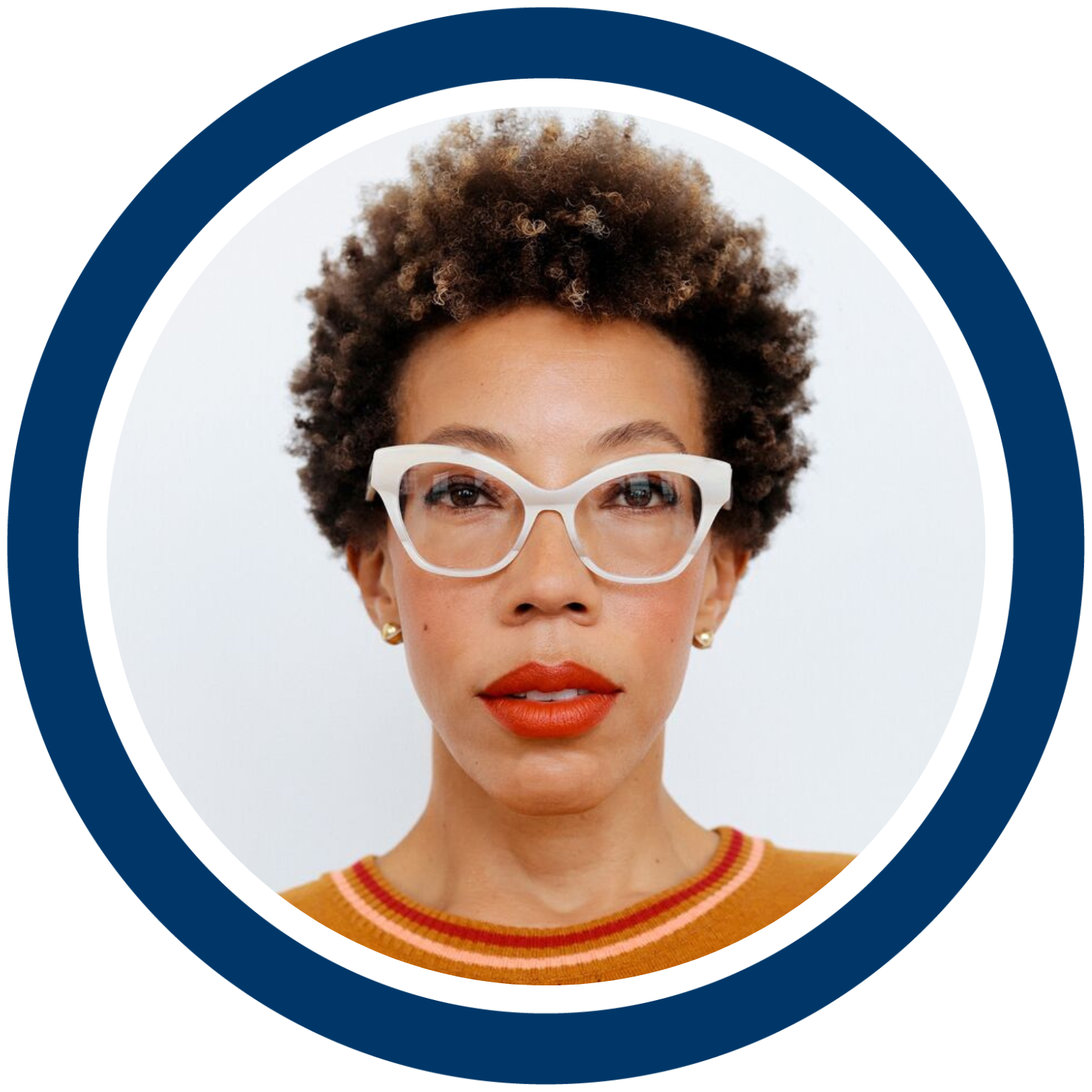 The artists showcased in this exhibition include Steven Assael, Bo Bartlett, Margaret Bowland, Noah Buchanan, Aleah Chapin, Alfred Conteh, Vincent Desiderio, Carl Dobsky, Michelle Doll, Najee Dorsey, Zoey Frank, Paul Fenniak, Andrea Kowch, Adam Miller, Odd Nerdrum, Amy Sherald (pictured), Tim Short, and Patricia Watwood.
"The exhibition and the stories behind each piece that forms 'Big Stories' are fascinating," McFalls continued. "The return of Amy Sherald's artwork in her hometown of Columbus, Georgia, will undoubtedly pique people's interest."
The Bo Bartlett Center will host a public reception on Thursday, Oct. 5 at 6 p.m., where patrons can visit with the exhibition curators and explore the depth and significance of "Big Stories" together.
The exhibition will run through Saturday, Dec. 16. It is available to visitors at no charge during the center's operating hours, which are Tuesday through Saturday from 11 a.m. to 4 p.m.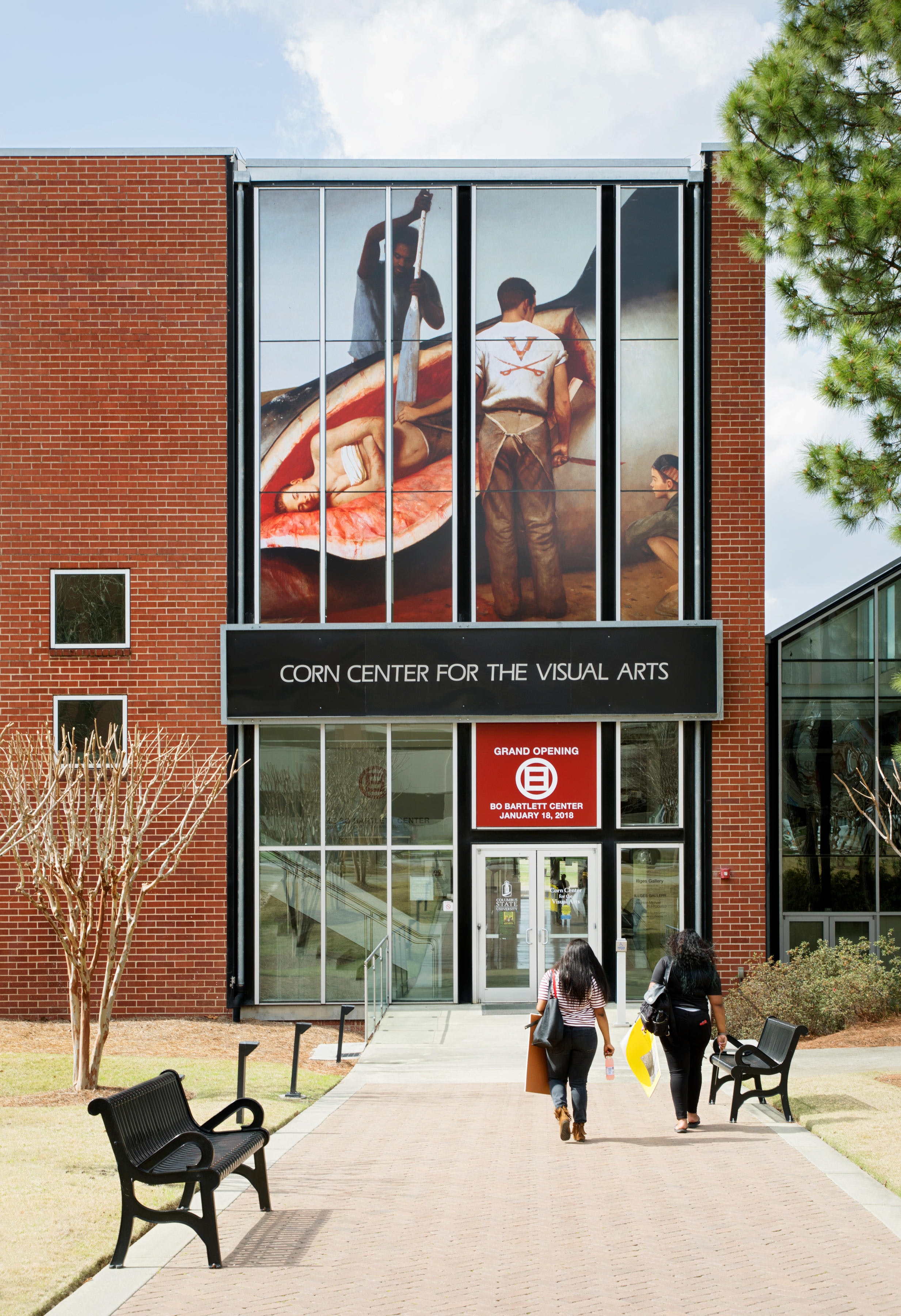 Columbus State University's Bo Bartlett Center (pictured) is a dynamic, creative learning laboratory that is part gallery/museum, part experimental arts incubator, and part community center. Located in Uptown Columbus and part of the Columbus State University RiverPark Campus, its 18,000-square-foot interactive gallery space hosts six to eight rotating exhibitions of regional, national and international acclaim each year. It also permanently houses The Scarborough Collection — 14 monumental paintings by the center's namesake, artist Bo Bartlett — as well as the complete archive of sketchbooks, correspondence, journals, recordings, photographs, artistic notes, memorabilia and objects relevant to the production of Bartlett's work.
For more information about "Big Stories" and the center's other exhibitions and events, visit bartlettcenter.columbusstate.edu.
Media contact:
Joshua Newbend, Bo Bartlett Center gallery coordinator, 706.569.4099, newbend_joshua@columbusstate.edu
Relevant news coverage:
Sneak Peek: Three new exhibitions open at 'The Bo' in Columbus (Ledger-Enquirer, Sept. 15, 2023)