Columbus State Announces Fulbright Awards for 2022-2023
June 29, 2022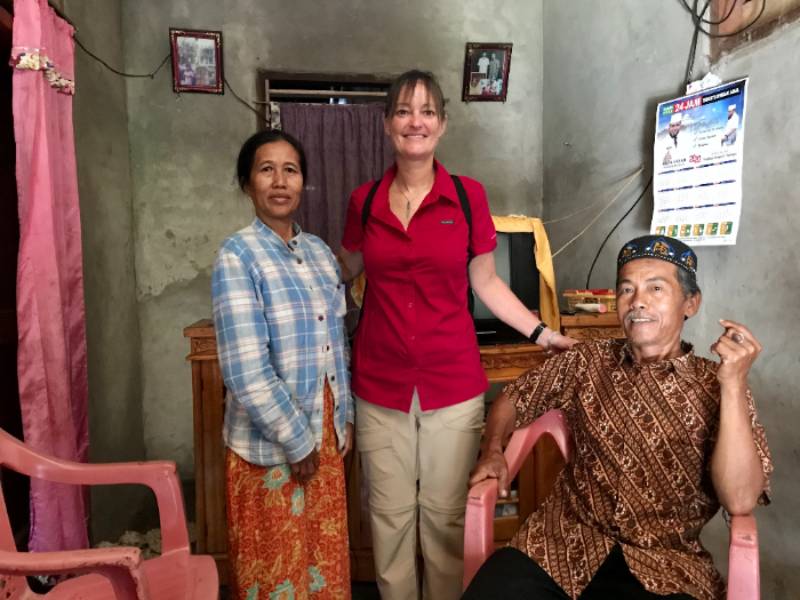 Columbus State University faculty members Dr. Patricia Patrick and Dr. Susan Hrach have received Fulbright U.S. Scholar Program awards for the 2022-23 academic year from the U.S. Department of State and the Fulbright Foreign Scholarship Board.
Patrick and Hrach are among over 800 U.S. citizens who will conduct research and/or teach abroad this upcoming academic year through the Fulbright U.S. Scholar Program. Fulbrighters engage in cutting-edge research and expand their professional networks, often continuing research collaborations started abroad and laying the groundwork for forging future partnerships between institutions. Upon returning to their home countries, institutions, labs, and classrooms, they share their stories and often become active supporters of international exchange, inviting foreign scholars to their campuses and encouraging colleagues and students to go abroad.
As Fulbright Scholar alumni, their careers are enriched by joining a network of thousands of esteemed scholars, many of whom are leaders in their fields. Fulbright alumni include 61 Nobel Prize laureates, 89 Pulitzer Prize recipients, and 40 who have served as a head of state or government.
Patrick, an associate professor in the Department of Teacher Education, Leadership and Counseling, was previously in Indonesia with her Fulbright from November 2019 to March 2020, where she started her project on Sumatran Traditional Healers: Leaders of Conservation Knowledge and Ecological Understanding. However, she returned home before fully completing her trip abroad due to the COVID-19 outbreak. She reapplied for the 2022 Scholar Fulbright and will be returning to Indonesia to complete her studies. She started her research in the Bengkulu Province of Sumatra, Indonesia, on a traditional healer, or Battra, of the Pasemah tribe. During her previous experience in Indonesia, she collected data from five of the eight tribes in the Bengkulu Province. When she returns to Indonesia this October, Patrick will collect data from the remaining three tribes in order to complete her overview of tribal beliefs across Bengkulu.
"The Fulbright is an honor that places CSU at the height of research and it will add to CSU's credibility," said Patrick. "Being a Fulbrighter means I bring access to 400,000 Fulbrighters from around the world. The work will provide a link between CSU and the University of Bengkulu. This relationship is set to develop student exchange and study abroad programs. I can aid students and professors in writing their Fulbright applications."
Hrach, director of the faculty center and professor of English, will serve as a Fulbright Canada Distinguished Research Chair in the Scholarship of Teaching and Learning and conduct research on embodied learning hosted by Carleton University in Ontario, Canada. She will focus her study on how physical space, sensation and movement impact student success and well-being.
"Distinguished Research Chair awards are the most prestigious appointments in the Fulbright Scholar Program," mentioned Hrach. "My host institution, Carleton University, has a strategic focus on wellness, so I'll be using this precious opportunity to study embodied active learning strategies and how they contribute to student and faculty wellbeing."
The Fulbright Program is the U.S. government's flagship international educational exchange program and is supported by the people of the United States and partner countries worldwide. The Fulbright Program is funded through an annual appropriation made by the U.S. Congress to the U.S. Department of State's Bureau of Educational and Cultural Affairs. Participating governments and host institutions, corporations and foundations around the world also provide direct and indirect support to the program.
"The competitive Fulbright scholar program is an integral part of Columbus State's internationalization efforts, and CSU has been fortunate to send Fulbright students to South Korea and faculty to Ethiopia," said Dr. Eric Spears, Fulbright liaison and CSU student advisor. "We are thrilled to have had Dr. Patrick accepted for Indonesia and Dr. Hrach awarded for Canada. I did a Fulbright in South Korea in 2010 and can attest that the experience is not only life-changing but brings a new perspective to scholarship and teaching."
For over 75 years, the Fulbright Program has provided more than 400,000 participants—chosen for their academic merit and leadership potential—with the opportunity to exchange ideas and contribute to finding solutions to challenges facing our communities and our world. More than 800 U.S. scholars, artists and professionals from all backgrounds teach or conduct research overseas through the Fulbright U.S. Scholar Program annually. Additionally, over 1,900 diverse U.S. students, artists and early-career professionals in more than 100 fields of study receive Fulbright U.S. Student Program grants annually to study, teach English and conduct research overseas.
In the United States, the Institute of International Education supports the implementation of the Fulbright U.S. Student and Scholar Programs on behalf of the U.S. Department of State, including conducting an annual competition for the scholarships.
For more information about the Fulbright Program, visit http://eca.state.gov/fulbright.