Columbus State names Musalini new sponsored programs director
June 8, 2022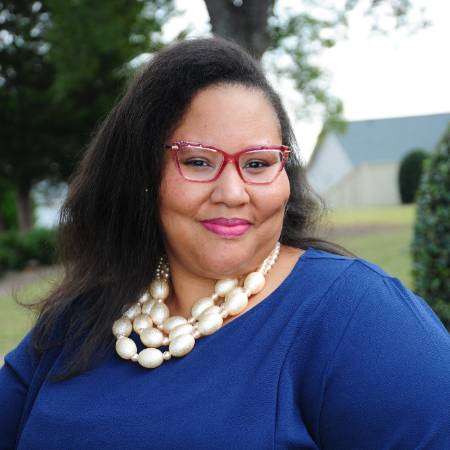 Columbus State University recently announced Dr. Laneika Musalini as its new director of sponsored programs.
In university settings, an Office of Sponsored Programs partners with faculty and staff to help administer sponsored projects, which consist of funded projects spanning a wide array of research, teaching, training and services. These projects may be sponsored through outside funding from federal agencies, state agencies, private foundations, corporate or industry partners, and nonprofit organizations.
In this role, Musalini will assist faculty and staff through all phases of the sponsored projects timeline, which include identifying potential research partners and submitting proposals, securing research documentation, administering budgets and reporting project outcomes.
"Research matters to CSU because the university is growing, and we have to provide opportunities for our students to be prepared for the workforce or further education by immersing them in their field of study," noted Musalini. "Research allows faculty members to dive deeper into their area of interest and contribute to the science that continues to make America globally competitive. Research provides CSU with an opportunity to discover new ideas, solutions, and inventions."
Musalini brings more than two decades of sponsored program experience to her new role. She began her career at Clemson University, where for 12 years she coordinated departmental post-award administration for the College of Engineering, Computing and Applied Sciences, then went on to develop the sponsored programs office for Clemson's College of Business and Behaviorial Sciences. Prior to her current role at Columbus State, she served for more than a decade as director of grants development at Tri-County Technical College in Pendleton, South Carolina, where her grantwriting award portfolio totaled more than $20 million.
CSU seeks to enhance and advance research, scholarly and creative activities at the university. One of the goals is to increase external grant funding and align university research with community needs. Sponsored Programs are tied to research by assisting the institution with acquiring external funding to support research activities. This research leads to publications, intellectual property, and other discoveries.
"The 'creative to the core' experience at Columbus State is all about our students building their creative muscles, exploring, problem-solving and discovering unexpected solutions," said Dr. Marguerite Yates, Dean of Research and Graduate Studies. "Engaging undergraduate and graduate students in these activities enable them to develop essential skills and competencies related to career readiness. Research and creative activities also enhance student learning through mentoring relationships with faculty, increasing academic program retention and graduation."