Columbus State, Rotary International partnerships expand worldview for students
June 1, 2022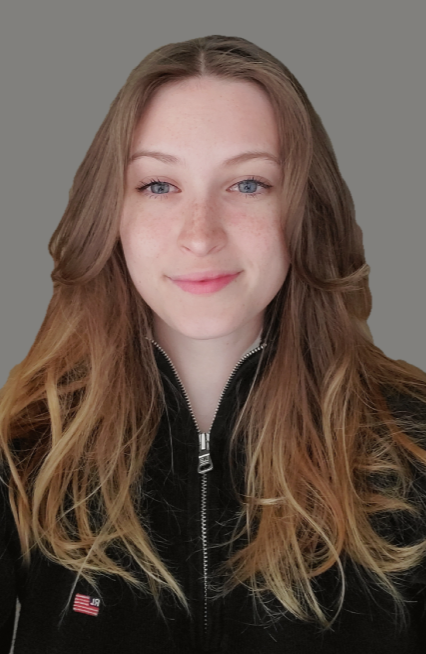 Columbus State University junior Nicole Kincaid has always wanted to study foreign languages. As a political science major and economics minor, Kincaid is one of five Georgia college students to receive a global education through the International Summer School at the University of Oslo. The opportunity is part of the Georgia Rotary Student Program (GRSP) with scholarships offered by the Rotarians of Oslo.
Through Rotary International, the program is designed to broaden students' worldly knowledge and connect them with people from diverse backgrounds and experiences. The six-week program includes airfare, accommodations, 12 credit hours of coursework, and tours around Norway.
Kincaid was recommended for this prestigious program by Rotarian and executive director of CSU's Center for Global Engagement, Dr. Eric Spears. She isrepresenting GRSP District 6900, of which the Rotary Club of Columbus, Georgia, is a member.
"I'm looking forward to exploring the city of Oslo and getting to meet new people from around the world that have a similar interest in politics as me," said Kincaid, who plans to apply to graduate school at the University of Oslo upon completion of the program. "Thanks to this scholarship, I get to have opportunities that I know will help me make a change in this world."
At Columbus State, Kincaid has been involved with CSU's Day of Service and Honoris Causa, CSU's Society for Honors Scholars. She is also the rising chapter president of the National Society of Collegiate Scholars and has worked as a public policy research assistant. Her academic achievements have earned her places on both the President's and Dean's lists.
Since 1949, the Columbus Rotary Club has been an integral partner with Columbus State and its global and international enrollment efforts.
Columbus Rotarians also support incoming and visiting international students. This academic year, that has included Geisha Haddad, a Colombia, South America, native who has been studying communication. She is part of the Georgia Rotary Student Program, which provides ambassadorial scholarships to international students for one year of study in Georgia colleges and universities.



In addition to the GRSP, CSU is committed to a Rotary partnership in Vuelta Grande, Guatemala, through a grant written by Dr. Allen Gee, the Donald L. Jordan Endowed Professor in Creative Writing in the Department of English, and supported by the Donald L. Jordan Endowment. The Columbus Rotary Club is partnering with the Harris County Rotary Club, North Columbus Rotary Club, Muscogee-Columbus Rotary Club, Bietigheim-Vaihingen Rotary (Germany), Strasbourg Droits De L'Homme Rotary (Germany), Antigua Rotary, the CEPA Foundation, and Funcoli Free Hearts Foundation for the Rotary Global Grant Project. Global grants support humanitarian projects, graduate-level scholarships and vocational training teams.
Founded in Chicago in 1905, Rotary International has grown to become a global network of 46,000-plus clubs in more than 200 countries, with more than 1.4 million members. Its local and international programs seek to promote peace; fight disease; provide clean water, sanitation, and hygiene; save mothers and children; support education; grow local economies; and protect the environment.
Columbus State's Center for Global Engagementprovides students with study abroad and on-campus global education opportunities, and supports cultural transition for international students studying at CSU.