CSU Theatre faculty, two-time alum directs all-black 'Steel Magnolias' production
May 19, 2022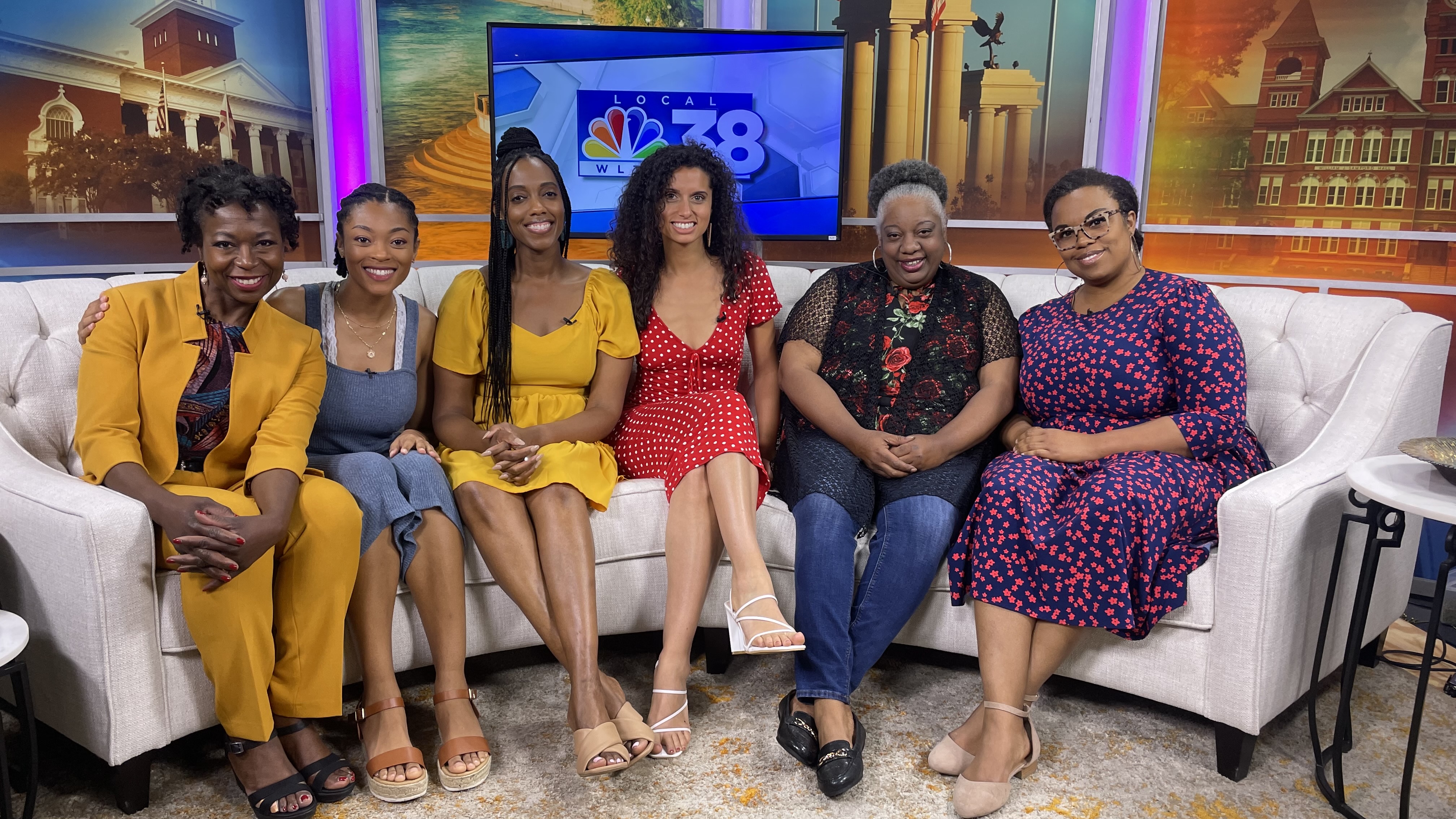 Columbus State University faculty member and two-time alumna Beth Reeves recently concluded her two-week stint directing an all-Black ensemble of Steel Magnolias. The production ran in the Uptown Columbus Springer Opera House from April 30 through May 15.
A self-proclaimed "independent teaching artist," Reeves received two theatre education degrees from Columbus State: a bachelor's in 2009 and a master's in 2017. Since the fall of 2019, Reeves has served as a part-time instructor in the Department of Theatre and currently teaches three courses: Introduction to Acting/Directing; Devising: Theatre for Social Justice and Change; African-American Theatre; and Performance and Theatre Appreciation.
For Reeves, good theatre equates to good storytelling, and Steel Magnolias is a reminder to her of what it means to be a great storyteller. She expresses to her current students the same outlook she acquired as a CSU student more than a decade ago—the importance of storytelling as a tool for healing and growth. That is why Steel Magnolias was so important to both her teaching and directing style.
"A great director and teacher knows that they are still learning in the process," Reeves reflected.
Reeves' overall goal with this production was to be a great storyteller and for the audience to see themselves as someone they could both connect with and relate to within the story. She felt she met her goal on opening weekend as people from all walks of life could connect with the characters in the show.
In December 2020, Reeves was selected to chair a Diversity, Equity, Inclusion and Belonging Task Force within the department. The task force's charge was to create processes, practices and accountability measures benefiting students, faculty, and departmental partners alike.
Throughout the task force's work, which spanned the spring 2021 semester, she advocated for ways to better amplify and ensure that everyone involved in departmental activities felt safe, seen and validated.
"It is our hope that CSU Theatre can lead the charge for the entire university and model for other arts institutions across the country what effective change and action look like for students now and students to come," she said at the onset of the task force's efforts.
Reeves' direction of Steel Magnolias and its all-black cast is one realization of hers and the task force's goals. It also stayed true to her storytelling roots and that of the Theatre Department's curriculum.
"While the set is unapologetically immersed in black culture (from my experience) that I am so proud of, these are master actors and dynamic storytellers," Reeves said.
As the director, she questions: "Why would I not incorporate an all-Black cast? Why hasn't this been done before? Why don't we see this more often?"
Reeves was honored to direct Milk Like Sugar for CSU in February 2020 and it shares similar themes to Steel Magnolias. Steel Magnolias is placed in a small town, which Reeves can relate to regarding her own experiences, and focuses on sisterhood, humanity, friendship, life, death and laughter.
"There was a lot of controversy surrounding the story of Milk Like Sugar," Reeves recalled. "At the end of the day, as I told the cast, these characters were human beings. While we may never have the same walks of life, we all can connect to each other somehow. The cast did a beautiful job with that."
Reeves' artistic portfolio has included serving as the Springer's education coordinator—a role she left last fall to devote more time to teaching at Columbus State. Through that work, Reeves combined storytelling and mentoring to the betterment of students utilizing the theatrical arts to grow personally and to hone their craft.
"Beth grew her role to be so much more impactful than ever imagined," said Sally Baker, the Springer's director of education. "She did incredible work for the organization and the day-to-day operations of the Academy office. She encouraged students to be advocates for themselves, extending the reach into different parts of the community."
Reeves is now directing the play, Look Forward: The Ruby Bridge Story, which will run at the Springer Opera House beginning Sept. 30. Single tickets go on sale on July 5.
More of Reeves's work is highlighted on her website at www.bethreevesartist.com.