Current, future renovation projects look to strengthen the legacy of renowned Columbus author Carson McCullers
May 24, 2023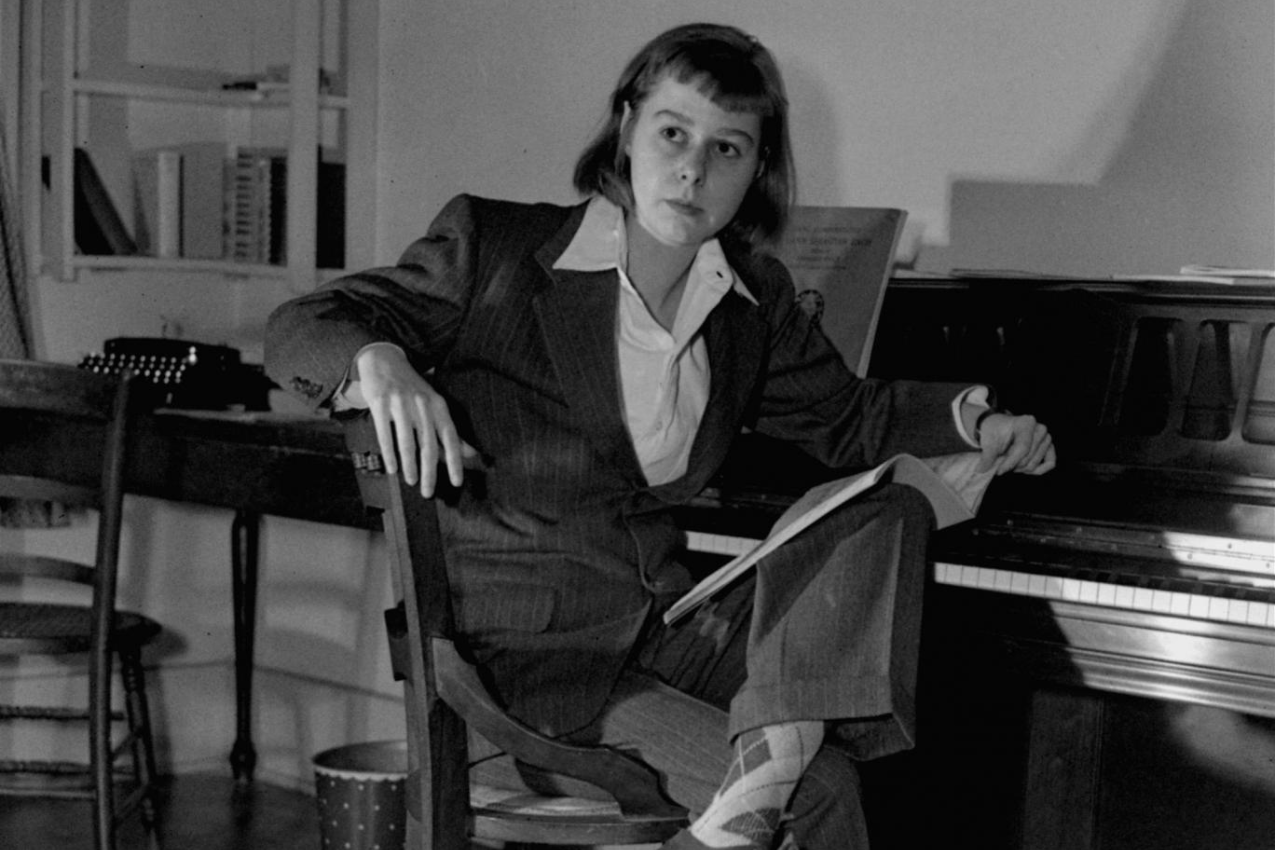 In an unassuming home on Stark Avenue in Columbus, Georgia, a larger-than-life literary legacy is being preserved. The Smith-McCullers House, known as the childhood home of author Carson McCullers, has since 2003 headquartered Columbus State University's Carson McCullers Center for Writers and Musicians. And, on April 20, the university celebrated the center's 20th anniversary with a "Renovation Celebration" spotlighting recent efforts to preserve the author's home—and her legacy.
As an outreach program of the College of Letters & Sciences, the center takes seriously its role as the caretaker of not just the Smith-McCullers home, but the author's legacy. Along with preserving McCullers' contributions to the literary world, the center nurtures and educates the next generation of writers and musicians while fostering literary, musical, artistic and intellectual culture both in the U.S. and globally.
Carson McCullers' literary legacy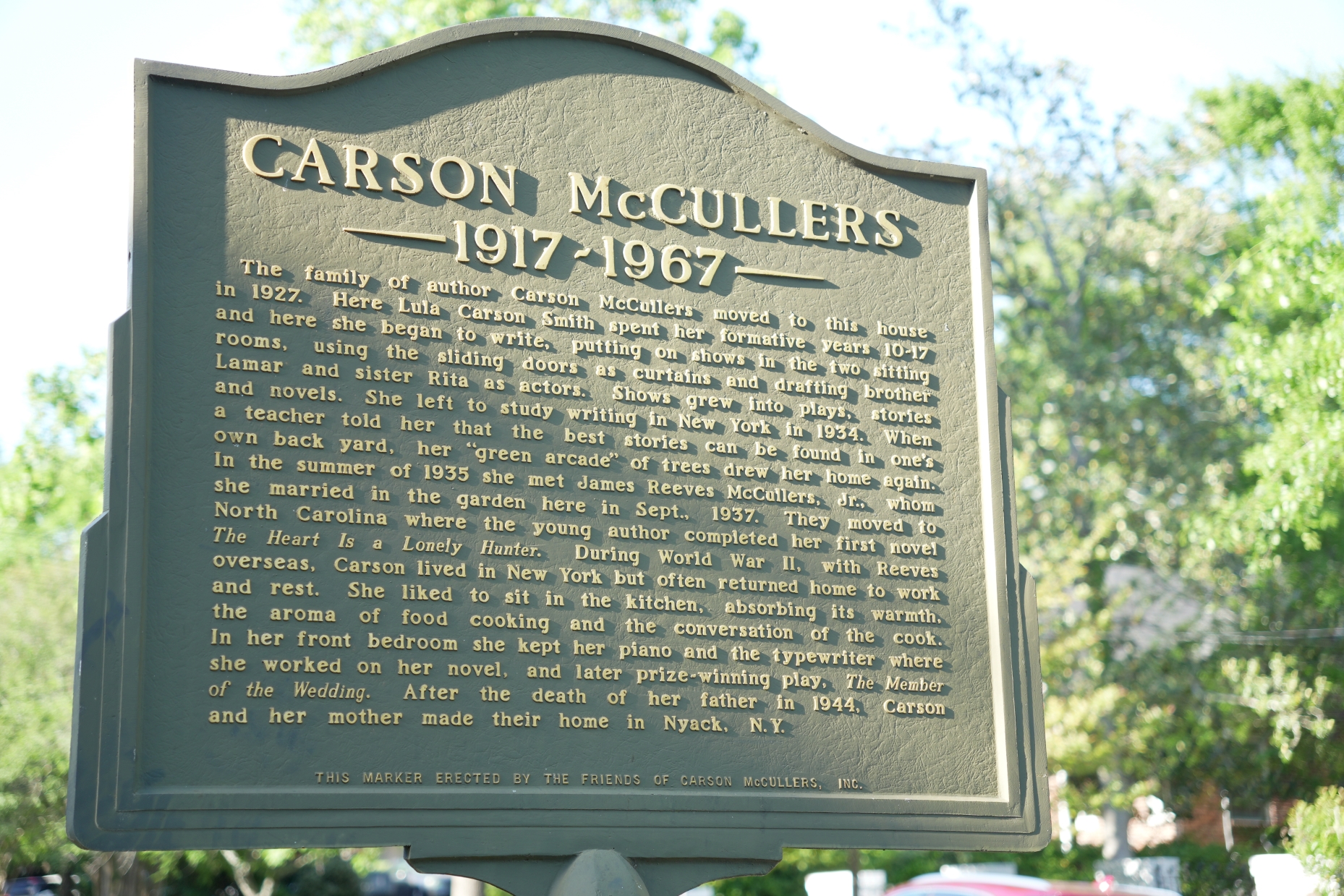 McCullers was born Lula Carson Smith in Columbus, Georgia, on Feb. 19, 1917 (as noted on the pictured historic marker outside the Smith-McCullers House). Most famous for her novels "The Heart is a Lonely Hunter," "Reflections in a Golden Eye," "The Member of the Wedding," "The Ballad of the Sad Cafe," and "Clock Without Hands," she was also a playwright and a short story writer.
McCullers adapted "The Member of the Wedding" for the stage, and it opened in January 1950 at Broadway's Empire Theatre, where it ran for 501 performances. It was later made into both a 1952 film and a 1982 television adaptation. "Reflections in a Golden Eye" was adapted for film, directed by John Huston, and starred Marlon Brando and Elizabeth Taylor. The movie released a month after McCullers passing. The next year, "The Heart is a Lonely Hunter" released to the big screen, with Alan Arkin in the lead role.
In addition to her five novels, her small but significant body of work includes two plays, 20 short stories, more than two dozen nonfiction pieces, a book of children's verse, several poems and an unfinished autobiography. Themes of isolation, loneliness and failures in human communication were as common to her storylines as they were in her life.
Progress on many of those works occurred in Columbus, on Stark Avenue, where McCullers lived from the age of 10 until she graduated from Columbus High School. Although she moved to New York shortly thereafter and traveled as she crafted her most well-known plots and characters.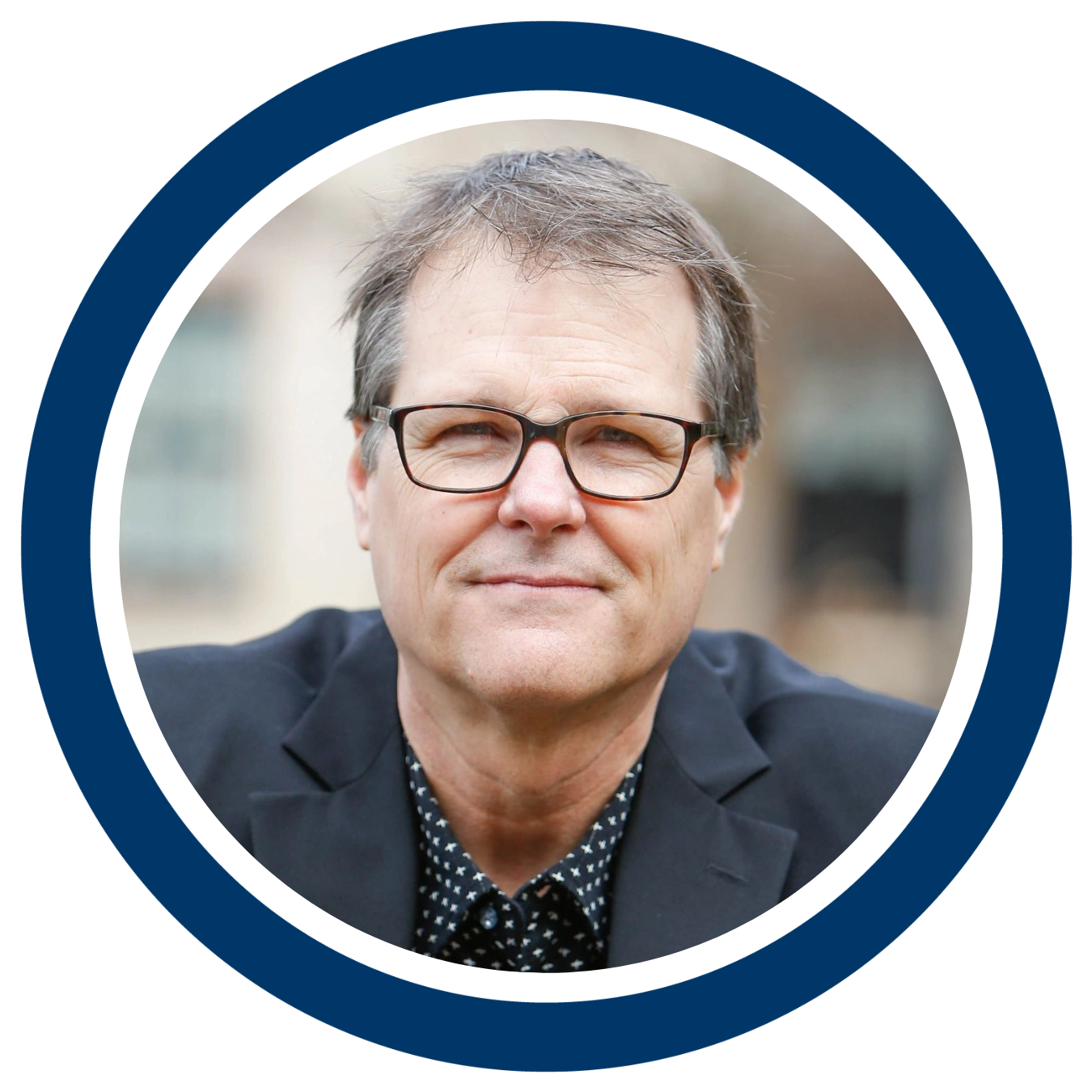 Because McCullers spent her formative years in Columbus, Dr. Nick Norwood (pictured), a professor of creative writing and director of the Carson McCullers Center for Writers and Musicians, explained that allusions to the Fountain City are found throughout her writings. What may be more overt in her works, however, was how she wove in social issues of the day that have remained timeless since she published her first novel, "The Heart is a Lonely Hunter," in 1940.
"She was way ahead of the curve, especially in regard to her writings around race, gender, social class, sexual orientation and disability," he said. "Even today, her work continues to serve as a model for contemporary authors when writing about those issues. Those social issues are as prominent today as they were in her time."
Character development and empathy are hallmarks of McCullers' work, Norwood said. He said that Harlem Renaissance writer Richard Wright wrote in one of the first reviews of her novel "The Heart is a Lonely Hunter" that McCullers was the first white Southern writer to write about Black characters with the same empathy she had for her white characters. And so, Norwood noted, she was different even from other major Southern writers of the period like William Faulkner and Flannery O'Connor.
"Her insight into the lives of her characters—both the ordinary and extraordinary—is astonishing," Norwood, said, "especially considering she published her earliest works in her early 20s."
Norwood has his own personal connections with McCullers, dating back to his graduate school days at the University of North Texas and with the author as a frequent topic of term papers. His fascination with McCullers extended from there to his eventual role directing the center at Columbus State bearing her name.
"It was just an amazing coincidence, given that she was a writer who already meant a lot to me and that I was coming to a place where we were establishing a center dedicated to the preservation of her legacy," Norwood recalled of the journey that led him to Columbus State and the center in 2015. "It's been an incredible opportunity for me to get to do this because Carson McCullers is a writer that I greatly admire."
McCullers' life was blighted by a series of cerebral strokes caused by a misdiagnosed and untreated childhood case of rheumatic fever. The first stroke occurred when she was only 24 years old, and within several years, she was completely paralyzed on her left side. McCullers suffered a final stroke in August 1967 and died at age 50 on Sept. 29, 1967. During her lifetime, she was awarded a Guggenheim Fellowship in 1942 and, just weeks before her death, she was named the winner of the 1966 Henry Bellamann Award. She was inducted into the Georgia Women of Achievement Hall of Fame in 1994 and the Georgia Writers Hall of Fame in 2000.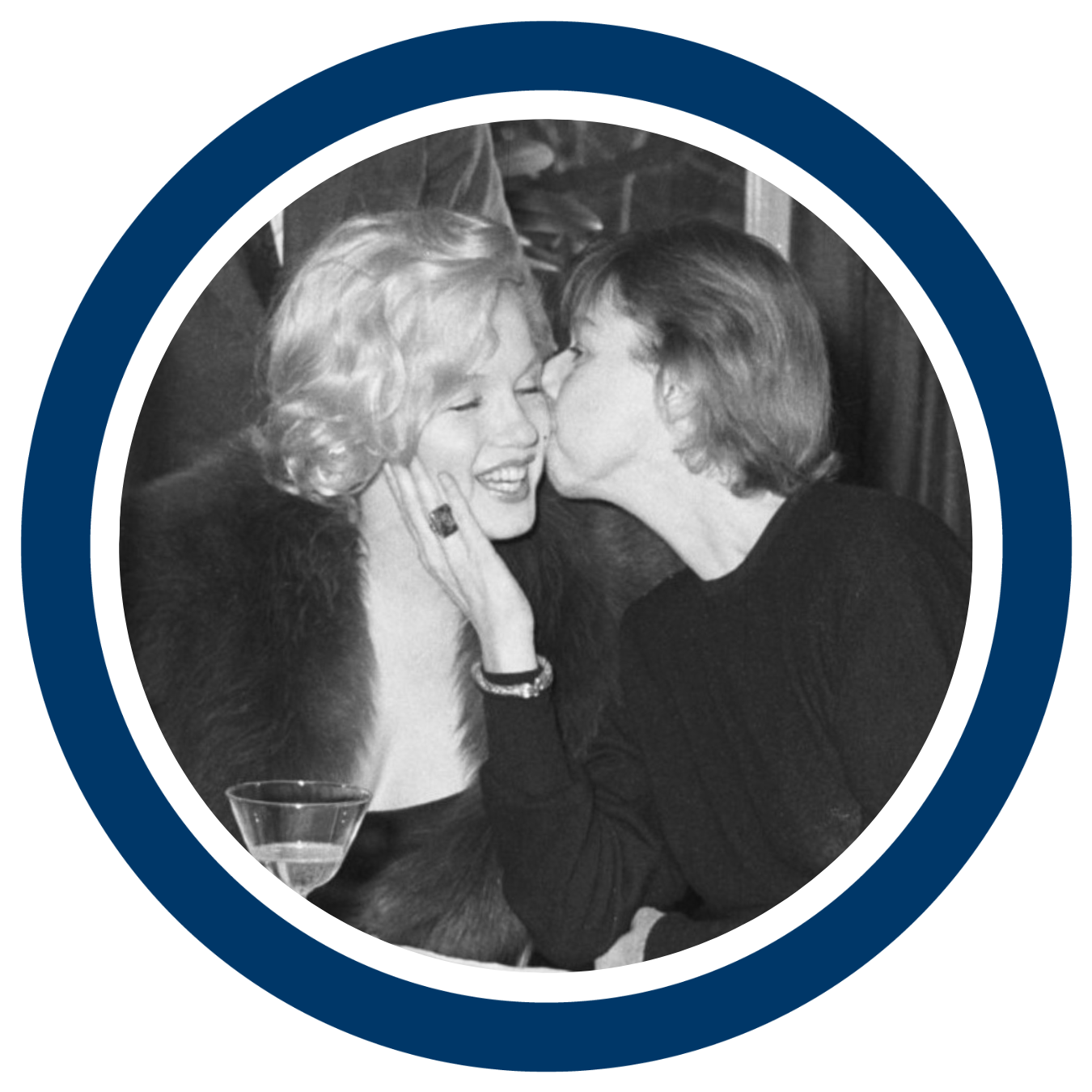 Her life, while cut short by those series of strokes, had—and continues to have—a profound effect on the literary world. And, within those 50 years, Norwood noted, McCullers developed a diverse social circle that read like a "who's who" of the day. That circle included writers like Truman Capote and Tennessee Williams, who both influenced her writings as she did theirs—as well as the famed actress, model and singer Marilyn Monroe (pictured).
McCullers befriended others during her stays at Yaddo, the 400-acre writers' colony and artists' community founded in 1926 in Saratoga Springs, New York, that remains active today. They included British poet W.H. Auden, British composer Benjamin Britten and his personal and professional partner Sir Peter Pears, American burlesque entertainer Gypsy Rose Lee, and American playwright Jane Bowles and her author-husband Paul Bowles.
Preserving the McCullers legacy
The Smith-McCullers home (pictured) was gifted to Columbus State in 2003 by Dr. Thornton Jordan, a Columbus native who at one time served on the English faculty of what was then Columbus College. It was at that time that the Carson McCullers Center for Writers and Musicians was established, and as Norwood noted, the university became the official stewards of the McCullers legacy.
"Preserving Carson McCullers' legacy is an opportunity we take seriously," Norwood explained. "Decades after her death, she is still the most influential artist to ever came out of Columbus—and that's saying a lot considering Columbus is also the birthplace of singer Ma Rainey and painters Alma Thomas and Amy Sherald."
Rainey joins McCullers as a namesake of the Columbus-based Rainey-McCullers School of the Arts, which is part of the Muscogee County School District. The school, established in 2017, serves to nurture interests in creative writing, dance, music, theatre and visual arts among sixth- through 12th-grade students.
Norwood makes remarks at the center's April 20 event celebrating renovations to the Smith-McCullers House and the donors who supported that effort.
Preserving McCullers' legacy is what prompted the renovation of her childhood home. The April 20 event, therefore, was more than just to show off what's been done to preserve the center's physical footprint. It was to lay out a vision for preserving the legacy of the author herself.
"What we've done is a complete historic renovation of the Smith-McCullers House—inside and out," Norwood said, explaining that the upgrades will enhance the experience for visitors of the home's museum wing, as well as its Marguerite and Lamar Smith Fellowship for Writers. Named in honor of McCullers' parents, the fellowship is a Columbus-based residency program now beginning its 18th year. Selected on a competitive basis, this writing fellow then lives and works in residence at the house in the same way McCullers did. Fellows typically do an end-of-residency performance each November.
Looking to the future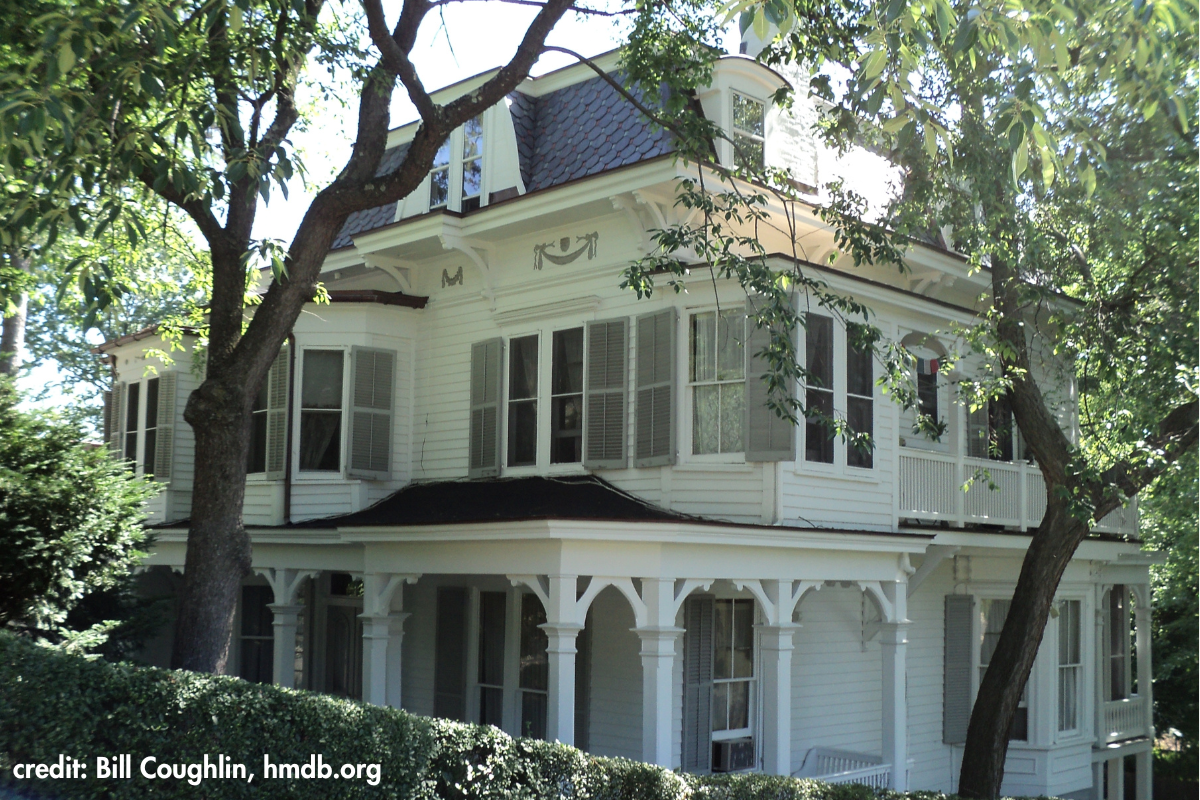 Norwood's vision includes extending that fellowship and establishing similar ones at McCullers' home in Nyack, New York (pictured), where she lived from 1945 until her death in 1967, and around which she centered her literary career. MuCullers' close companion, Dr. Mary E. Mercer, owned the home until her passing in 2013, when it was bequeathed to Columbus State.
The 1880s-era two-story, Second Empire-style residence offers spectacular views of the Hudson River, directly across the river from Sleepy Hollow—a picturesque location ideal for any artist seeking inspiration. It was listed on the National Register of Historic Places in 2006.
"When Carson McCullers was living there in the late 1940s, her friend and famous playwright Tennessee Williams encouraged her to divide the house into five apartments because it was such a large house. It was more house than she really needed, and Williams suggested dividing it as such could generate additional income so she could focus on her writing," Norwood explained, noting the university has to this point been leasing out those apartments.
Norwood's plans for the Nyack home would be three-fold and cycle through seasons during the year. One season would include a program like the Columbus-based Smith Fellowship, through which a community of artists, writers, musicians, filmmakers and scholars in residence would work for short periods of time.
The second would provide residency for Honors College students completing New York City-based internships. He explained that Manhattan is easily accessible from the house by public transportation. And, like Columbus State's Spencer House in Oxford, England, which hosts study abroad students throughout the year, the Nyack home would also host CSU students and faculty participating in study away programs in and around the NYC area.
The final rung in Norwood's plans would include a faculty residency fellowship program, which would provide a location and stipend funding for two or more faculty to work at the same time from the Nyack home for a week to 10 days.
The center's physical footprint isn't the only thing into which it is breathing new life. Norwood indicated the center has reinstituted its Friends of the Carson McCullers Center to help secure the necessary funds for continued renovation and upkeep of both homes and to develop and implement the Nyack-based residency programs—which together would further foster McCullers' legacy for generations to come.
Endowments are at the center of Norwood's plans—ranging from those funding scholarships and fellowships in the Nyack home to maintaining programs, the grounds, maintenance and other physical needs at both houses.
The center's Advisory Board has been key to helping guide that vision and securing the funds to ensure that it's fulfilled. The board is comprised of local leaders and members from around the country who have a desire to preserve McCullers' legacy and support the university's efforts to do so.
"One thing I would say is that I want our community to understand that 'preserving a legacy' is about more than just literature or preserving homes," Norwood emphasized. "Globally, Carson McCullers has a huge reputation, and curating and stewarding that reputation is the hallmark of our center. Columbus, Georgia's reputation as an arts community and Carson's legacy as a literary artist are inextricably intertwined."
He explained that McCullers' reputation has attracted notable celebrities like George and Laura Bush, actors Daniel Craig and Rachel Weisz (pictured outside McCullers' Nyack home), and singer/songwriter Suzanne Vega to tour her homes in both Columbus and Nyack. Vega even went on to write the album "Lover, Beloved: Songs from an Evening with Carson McCullers" based on the 2011 play "Carson McCullers Talks About Love," which Vega also wrote and performed.
The center maintains a rich exhibit of artifacts and photos from McCullers' life. Additionally, an extensive archive of physical and digital McCullers materials is accessible through Columbus State's Archives and Special Collections.
Visit the Carson McCullers Center for Writers and Musicians' website for additional information, resources about the center and its namesake, and to schedule a tour. You may also designate an online gift to benefit the center by giving on the Columbus State website.
Media contact:
Michael Tullier, APR, Executive Director of Strategic Communication + Marketing, 706.507.8729, mtullier@columbusstate.edu