First Nexus Graduate in Public Safety to Participate in CSU Commencement on Saturday
May 11, 2022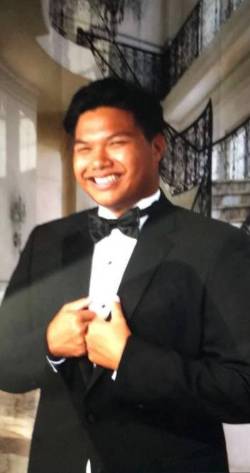 COLUMBUS, Ga. - Columbus State University's Nathan Trieu will be the university's first Nexus degree graduate in public safety when he participates in spring commencement ceremonies this week with the College of Letters and Sciences.

The University System of Georgia (USG) introduced the Nexus degree as an academic credential intended to be highly specialized and for students interested in pursuing a high-demand career. CSU offers three Nexus Degrees including Cybersecurity of FinTech (financial technology), Film Production and Public Safety.

Trieu is receiving his Nexus degree in Public Safety, which is a two-year undergraduate degree program that incorporates18 credit hours of public safety and policing curriculum, with an internship in the field. It is designed to be stackable, meaning that it provides an immediate credential while also counting toward a bachelor's degree for those desiring to continue their academic work by earning a bachelor's degree. Trieu chose the Nexus program because he wanted to try the new, unique degree. He chose the public safety concentration because of his commitment to helping to keep the community safe to address the rising crime rate. When he first started classes in the summer of 2021, Trieu thought the Nexus would be like any other degree with prerequisites of some kind, but that was not the case. "The program includes specific courses related to the degree, which was surprising to me, and it definitely helped me better prepare for my future," Trieu explained.

The curriculum also included classes in technical writing in criminal justice and interpersonal communication skills in criminal justice which Triieu said were beneficial in preparing him for a career, and also helped during his internship with the Columbus Police Department (CPD). His internship experience with CDP allowed Trieu to better his observation skills as well. He plans to use his degree in pursuing a career in the military police.

Trieu advises students to try out the Nexus program to help them develop skills and talents to help achieve their career goals. "The classes are more specific and related to the degree, which is helpful in the near future because something you may be doing now in class, is something that you could be doing in your job or occupation in the future," stated Trieu. "There were many resources available and you can get experience by doing internships too."

For more information on the Nexus degree program, visit https://catalog.columbusstate.edu/academic-degrees-programs/degrees-nexus/.