'Five Under 40,' 'Rising Stars' include five Columbus State alumni
September 20, 2023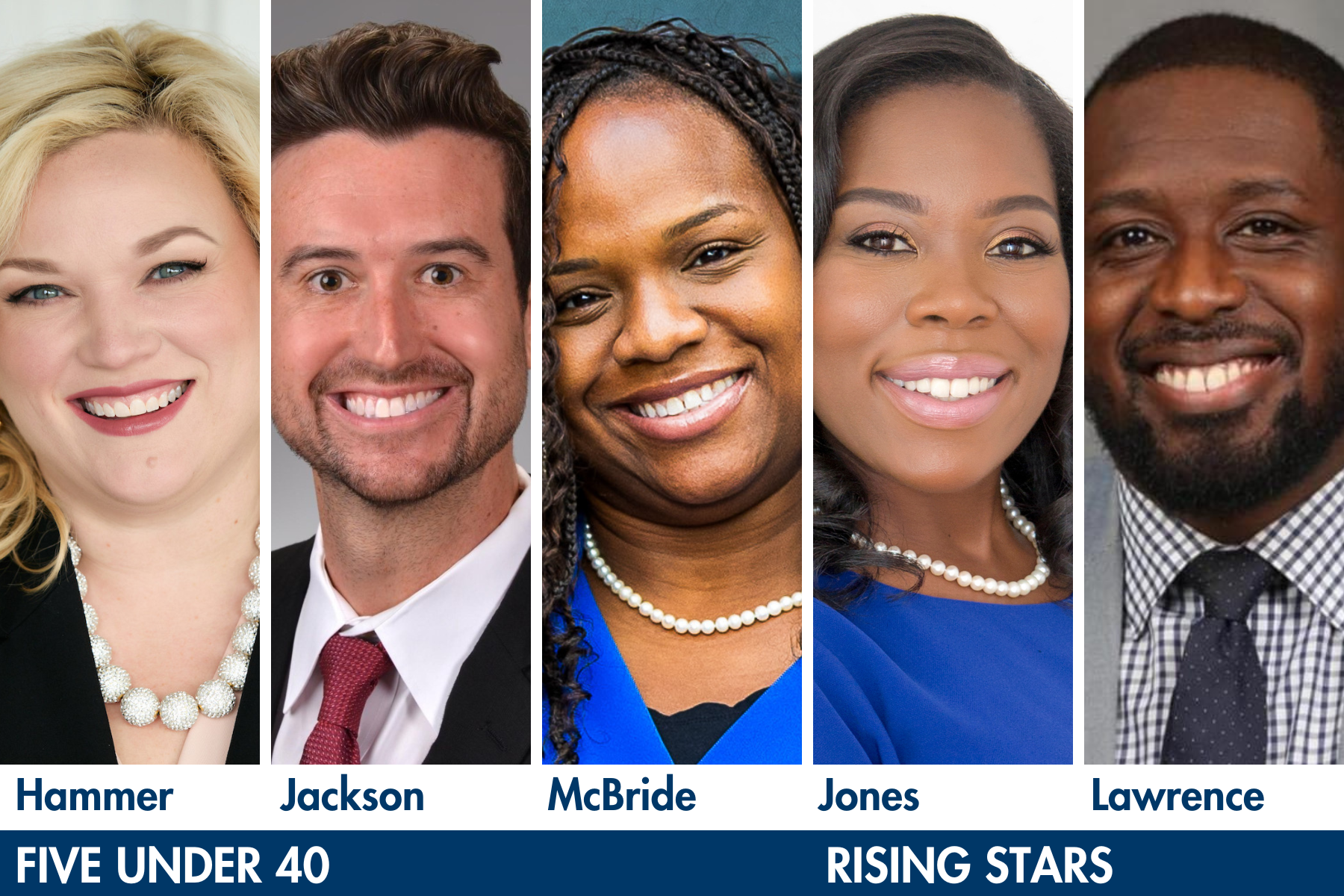 Five Columbus State University graduates were prominently featured in the most recent edition of "Columbus and the Valley" magazine as part of its annual spotlight on the region's "Five Under 40" and "Rising Stars." These included three of the five honorees on the Under 40 list and two of its five Rising Stars.
"We're delighted that all five of the Columbus State-affiliated honorees featured in the 'Columbus and the Valley's' Five Under 40 edition are also each heavily invested in the university's success and the success of our students," said Jennifer Joyner '13, assistant vice president for alumni engagement and special events. "They are volunteers through many of our alumni boards and advisory councils, they teach our students, and they better our university and community through their professional and volunteer endeavors."
All five value the work and opportunities that Joyner celebrates, as well as their time at Columbus State and how their CSU degrees have positioned them for success. As this honor demonstrates, all five are widely recognized for their service in their professions, the community and to their alma mater.
Distinguishing themselves in their professions
One middle school principal. One college professor. One compliance and ethics professional. Two whose work develops the best in their colleagues. Their work and professional responsibilities may vary, but for the five, their common denominator is a Columbus State degree.
"My bachelor's and master's [degrees in English/secondary education] prepared me for my career as an educator by establishing the attitude of a lifelong learner within me," said two-time graduate and 36-year-old Dr. Stefan Lawrence '09, '12 (pictured) — a Rising Star and current principal at Muscogee County School District's Aaron Cohn Middle School. "Each degree encouraged me to seek my own answers and understanding, all while doing so with a growth mindset."
Since he graduated in 2011, 36-year-old Five Under 40 honoree Troy Jackson's bachelor of business administration in marketing has allowed him to find professional success. That was true even before his current role managing team internal and external engagement for Synovus — a Fortune 500 company and the largest bank headquartered in Georgia.
"My degree from Columbus State taught me a great deal and prepared me for my professional career," he said. "I have had a few different jobs along the way and have been successful in them because of CSU. I learned all aspects of business, marketing and other professional aspects [through my studies in] the D. Abbott Turner College of Business & Technology."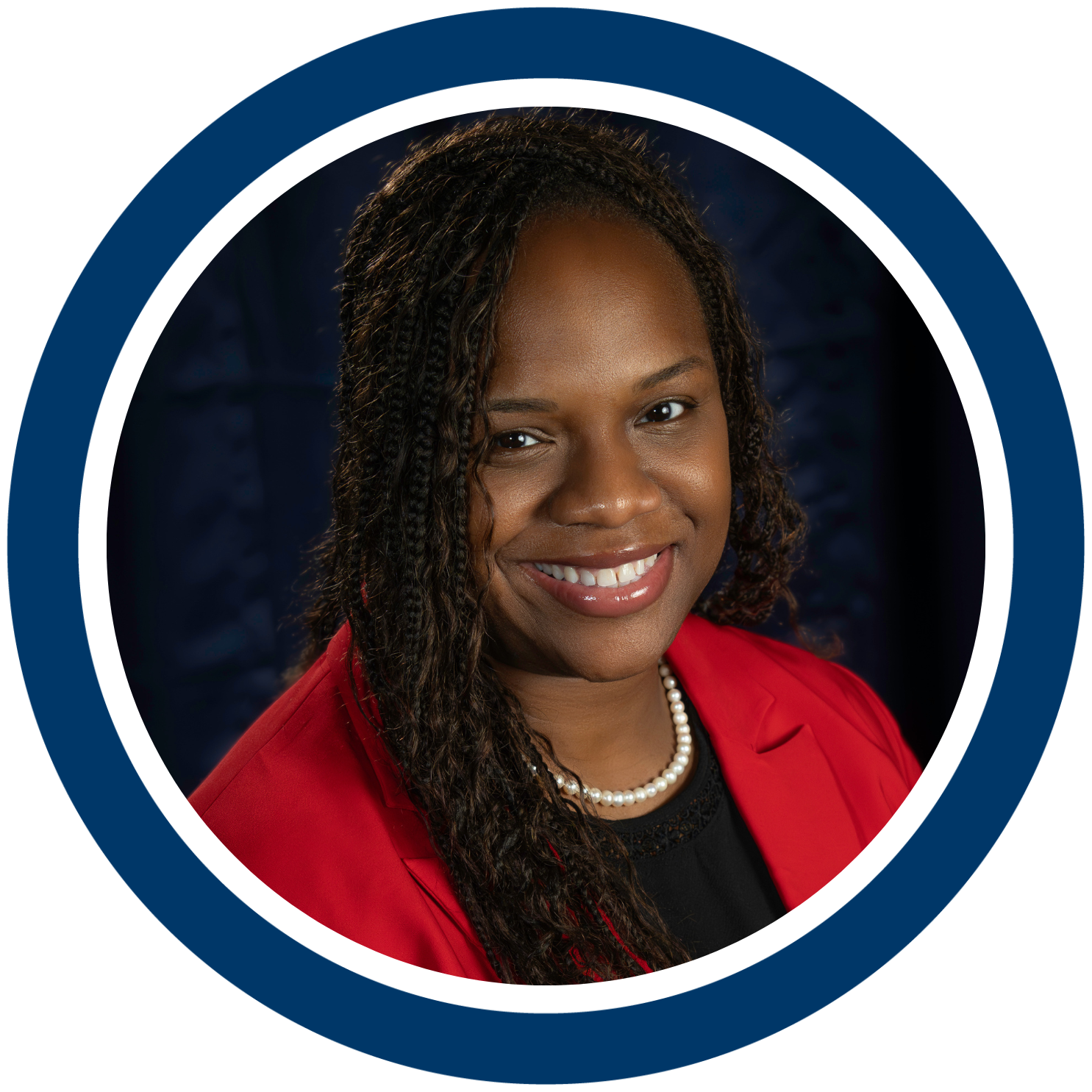 Little did 37-year-old Columbus native Dr. Tiffany McBride (pictured) know when she graduated from Columbus State in 2008 with a bachelor of arts in mass communication that she'd be returning to the faculty to teach the next generation of CSU graduates. Before then, she made her mark as a higher education educator and administrator.
"I learned how to communicate effectively — verbally and written — as a mass communications major with this degree," said the Five Under 40 honoree who joined the university's faculty in Fall 2023. "These skills aid my teaching, collaboration and research publishing efforts. [Columbus State] made a significant contribution to my learning experience and enabled me to be a better mentor to future communicators and scholars."
McBride isn't the only one of this year's honorees investing what she learned as a Columbus State student into the work of the university today. Rising Star and 30-year-old Breana Jones '18 is applying what she learned while earning her master of public administration degree as the assistant director of client experience and business development for the Leadership Institute at Columbus State University.
"The [MPA] program helped me develop the management skills and techniques I use today as a business development professional," she said. "Through what I learned about organizational behavior, human resources and policy, I am able to interact with clients to help them resolve important challenges within their organizations."
Benefiting from mentoring
From his first days on campus, Jackson (pictured) found the relationships he developed with his classmates and faculty inside and outside the classroom instrumental to his academic and post-graduate success.
"One of the factors that attracted me to Columbus State and Columbus when I was preparing to leave [my hometown of Cuthbert, Georgia] was the size of the university and the city," he recalled. "Columbus is Georgia's second-largest city and CSU has a large student population — but neither felt that way, and still don't. Faculty know you by name and are willing to go above and beyond to help you in any way they can. You grow close with other students through activities or classes, and you see them on campus or at extra-curricular activities all the time. CSU just feels like home and has from day one — never intimidating or overwhelming."
McBride's mentoring relationship with her former professor, Dr. Danna Gibson, has spanned nearly 20 years. She said Gibson's advice is more valuable than ever, as McBride's new role on the Columbus State faculty allows her to interact daily with her long-time mentor and now department chair.
"[Gibson] continues to influence my career and personal life by offering advice, networking and new partnerships and connections. She guided me on job advancement, has supported me throughout my career and has taught me servant leadership and paying it forward," McBride said. "Most importantly, her wisdom, counsel and influence on my career and personal development continue to mold my decisions and view on life — contributing to my progress and success."
Like McBride, Lawrence's mentor has remained a constant since his days as a Columbus State undergrad.
"Julio Llanos [associate athletic director for internal operations in the Athletics Department] has played a very significant role in me remaining attached to the university," he said. "We talk monthly, and he always keeps me informed on the events happening on campus. He also lends me very pertinent advice in my professional and personal life."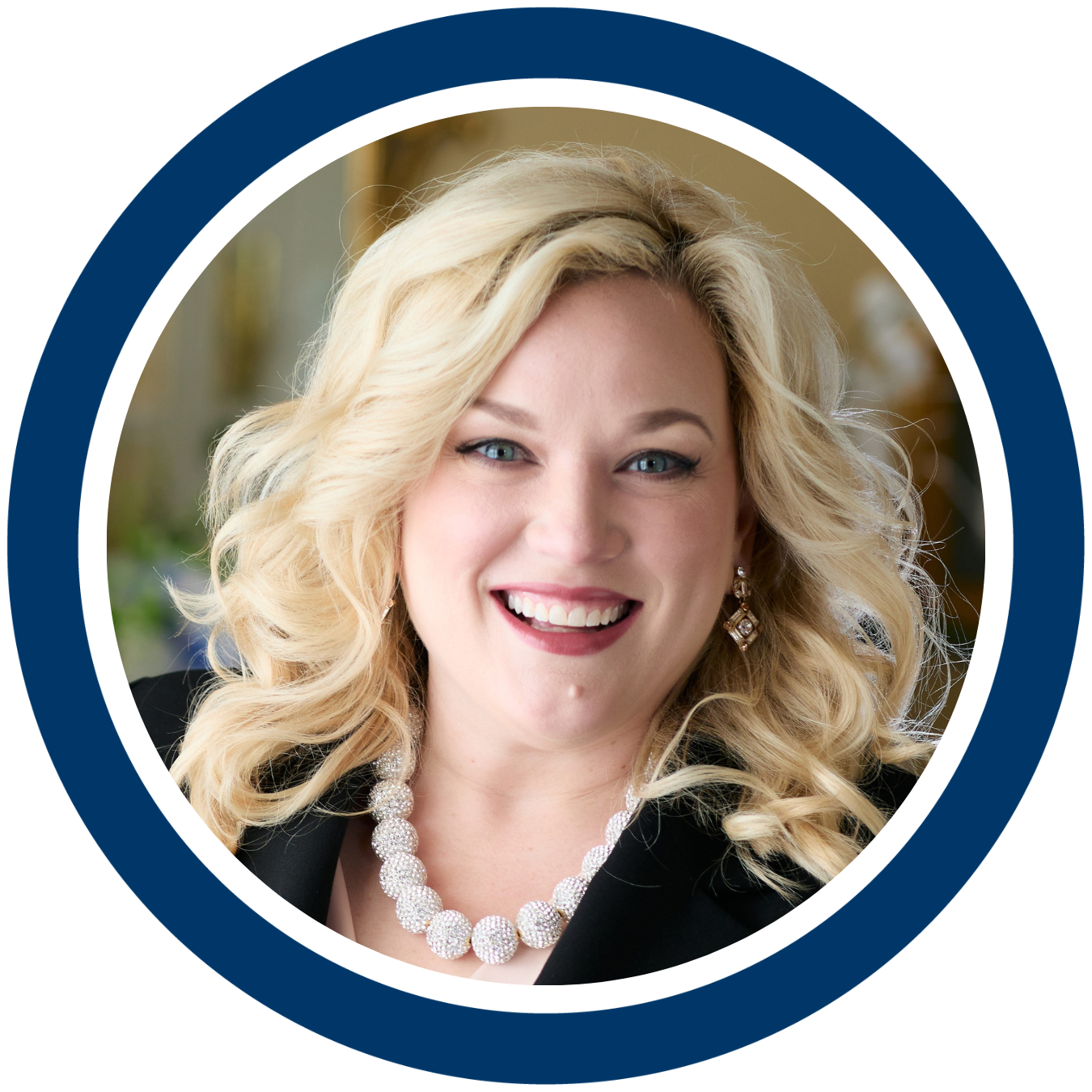 Melisssa Hammer (pictured), a 39-year-old Five Under 40 honoree, Columbus native and 2005 bachelor of business administration in finance graduate, also found her mentor among the university's faculty ranks — although later in her professional career and through her alumni involvement.
"I have established a very good relationship with Dr. Deborah Kidder [dean of the Turner College]," said the compliance and ethics professional. "We meet regularly, and I appreciate her ability to encourage me to think beyond the current state to the possibility of what could be by helping me determine the action items that I need to take in order to close the gap and be successful."
Bettering the Chattahoochee Valley and Columbus State
The resumes of this year's five Columbus State "Columbus and the Valley" honorees read like a Who's Who among the community's civic and service organizations. Each honoree greatly values the concepts of servant leadership and giving back — and that's certainly modeled through their service to their alma mater.
"I find being a board member of the CSU Alumni Association and serving on its Scholarship Committee very fulfilling," Hammer said. "I am able to connect with fellow alums, learn more about all the exciting things our students are accomplishing, and help ensure that funding is awarded to students who are pursuing higher education."
As a former member of the men's basketball team, Lawrence has found his niche as an alumnus by serving the Athletics Department. He reflected on a recent opportunity for student-athletes who might have missed the university's Spring 2023 Commencement Exercises due to their participation in post-season championship playoffs.
"Very few understand the amount of sacrifice that goes into becoming the best student and athlete that you can be. The sacrifice that those [softball, men's tennis and women's tennis] student-athletes underwent in the name of their university was awe-inspiring," he said. "I was able to sit for all three of my college graduations, so the thought of them not having that same opportunity left me feeling a tremendous sense of pride in their sense of duty and self-sacrifice."
Jackson regretted not being more involved in co-curricular and extracurricular activities as a CSU student — but he's now channeling his own professional success into serving both alumni and the current student body as co-chair of the Young Alumni Council.
"I am more involved now as an alumnus than I was as a student — I didn't take advantage of the many things that CSU offers for its students," he said. "The advice I give now to any student is to throw yourself completely into the experience, clubs, outreach — whatever they offer and interests you — because you will never have those same opportunities once you've graduated."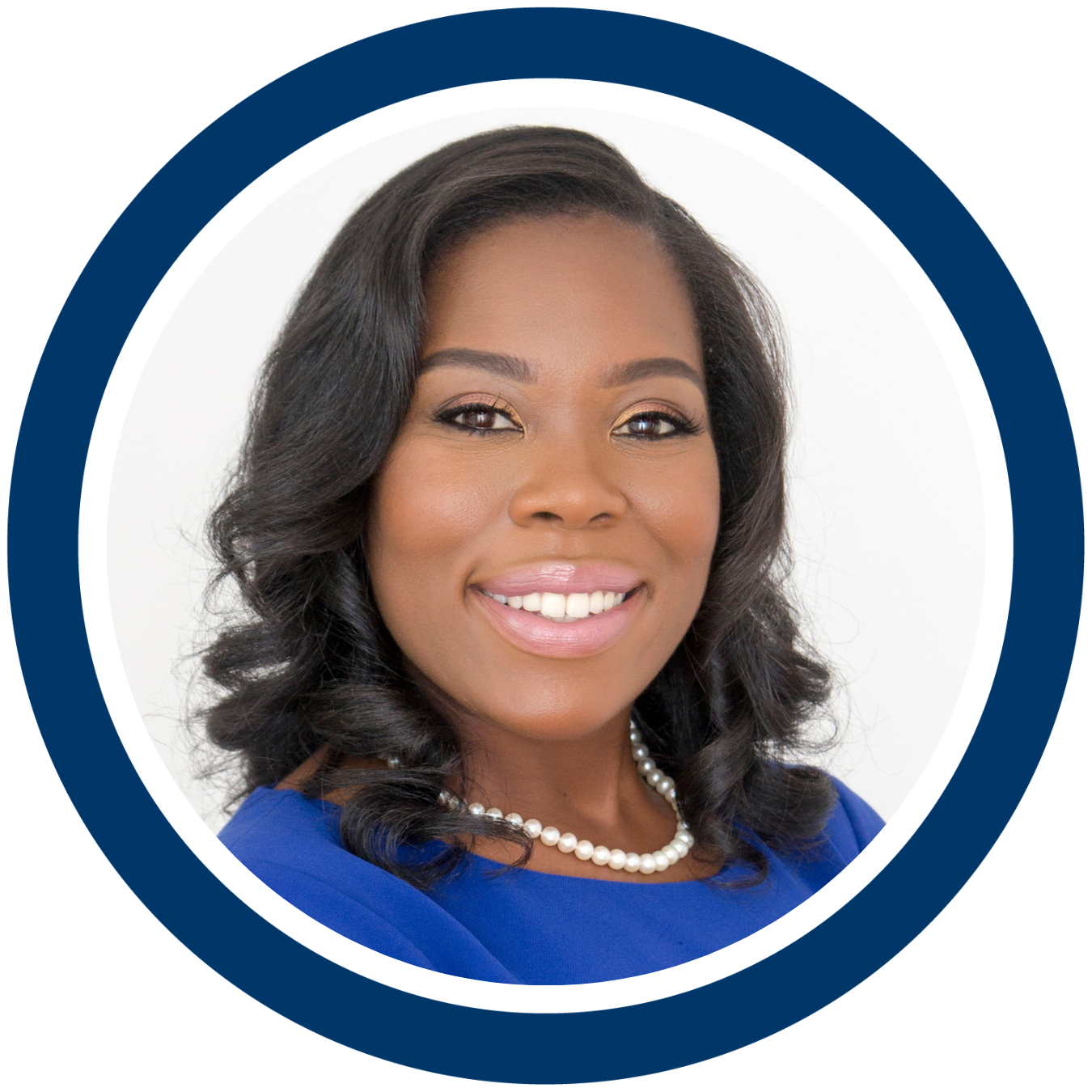 Like Jackson, Jones (pictured) values the opportunity to engage with students and alumni alike through her role as a co-chair of the Young Alumni Council. She sees her efforts as producing and supporting a robust workforce development pipeline between Columbus State and the community.
"Developing relationships [with students and alumni] and being an advocate for them during and after their student experience is important," she said. "This strengthens their connection to the Columbus community, which aids in retaining our graduates in the Chattahoochee Valley and supporting their transition into young professionals."
"Columbus and the Valley" magazine selects its Five Under 40 honorees for excellence in their careers and for their commitment to improving the community — and in partnership with the Greater Columbus Georgia Chamber of Commerce. Learn more about these programs and "Columbus and the Valley" magazine at columbusandthevalley.com or read the digital version of the CATV's 2023 "Five Under 40" edition.
Media contact:
Michael Tullier, APR, Executive Director of Strategic Communication + Marketing, 706.507.8729, mtullier@columbusstate.edu