Global research study names CSU's Reyhanoglu a "world's leading scientist"
February 11, 2022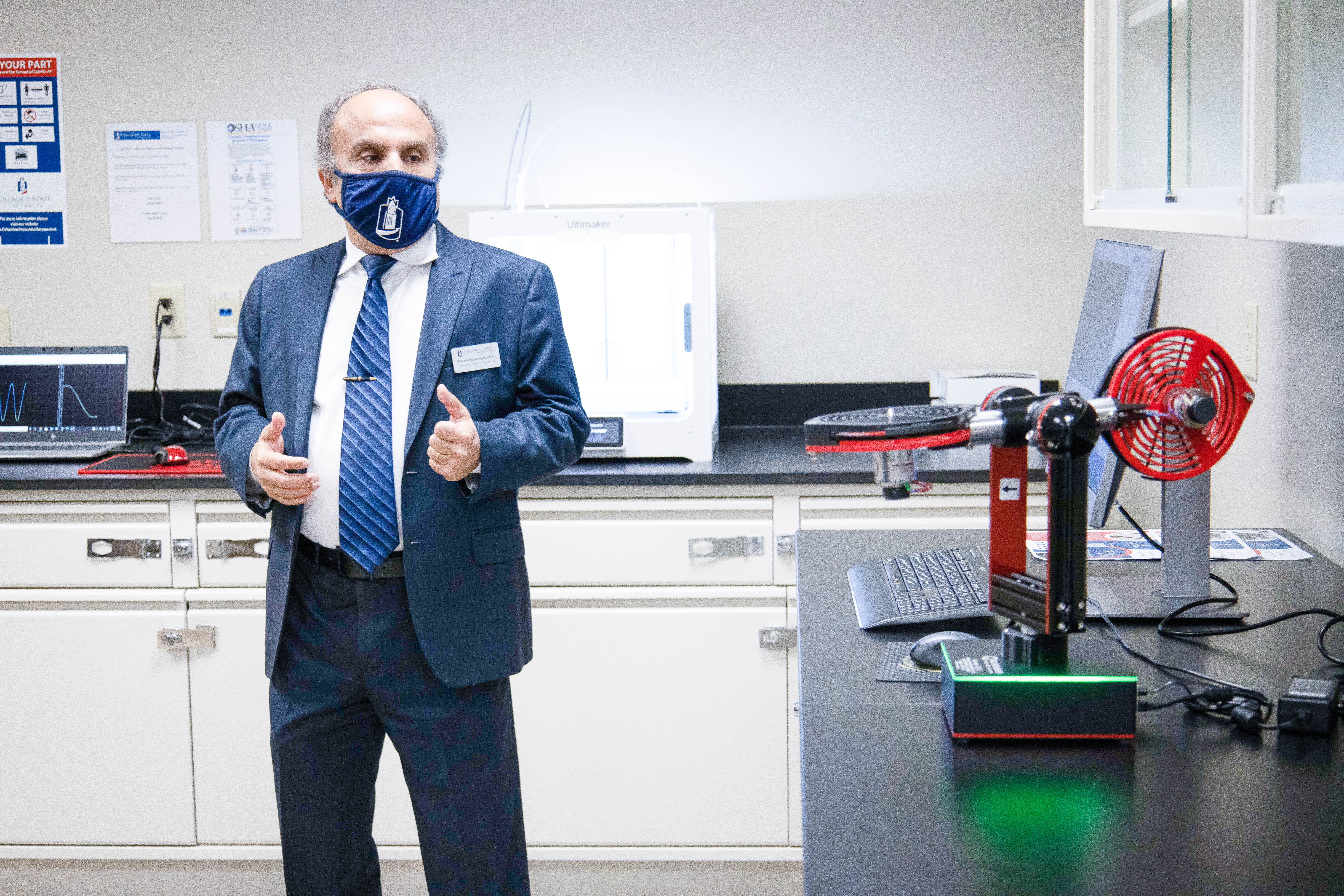 Columbus State University robotics engineering director Dr. Mahmut Reyhanoglu has been named to Stanford University's list of world's leading scientists.
The World's Top 2% Scientists annual list recognizes the top scientists worldwide from 22 fields and 176 sub-fields using bibliometric information from the Scopus database of scholarly publications.
Reyhanoglu is ranked 836th worldwide in the Industrial Engineering and Automation subfield, out of over 96,000 researchers in the area. He holds degrees in aerospace, electrical and mechanical engineering and has spent his entire career teaching students and conducting research. Reyhanoglu's research includes modeling and control of robotic systems, with applications to unmanned marine, ground, aerial and space vehicles. He joined CSU in spring 2021.
The Robotics Engineering program at CSU equips students with the practical skills of an engineer combined with the fundamental knowledge and understanding gained through the study of physics. The program allows for a focus on the hardware, modeling, and programming, all of which are the integral components of robotics. CSU offers a bachelor's, master's, associate's degree and certificate in robotics.