Jerry Saltz, Pulitzer Prize-winning art critic, to visit Columbus State April 10-11
March 28, 2023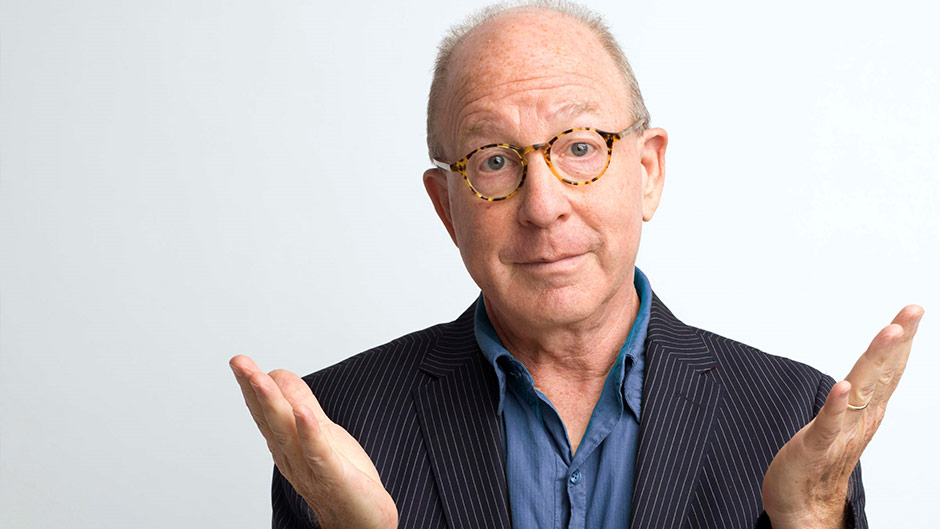 Famed American art critic, columnist and author Jerry Saltz will visit Columbus State University April 10-11 as the Hunter Lecture Series speaker. His visit will include a series of student seminars and studio visits, ending with a public lecture beginning at 5 p.m. on Tuesday, April 11. His visit is co-hosted by CSU's Bo Bartlett Center and its Department of Art.
Saltz is the senior art critic for "New York" magazine, where he writes about the constantly shifting dynamics of the art world—from up-and-coming artists to billionaire collectors to the role of criticism. Hailed as a "critic of the people" by "Architectural Digest," he democratizes art for a broad audience through his irreverent column and his social media channels, where he has nearly one million followers.
"Jerry Saltz is commonly referred to as the 'art critic of the people. His informal, engaging and ironic writing style is distinct from other academics," noted Michael McFalls, interim director of the Bo Bartlett Center and a professor in the Department of Art. "Saltz grasps the meaning and importance of artworks and their relationship to issues in contemporary culture. More importantly, he understands young artists and the challenges they face. Really, I can't think of a better critic for students to engage with at Columbus State."
The hallmark of Saltz's visit will be a lecture beginning at 5 p.m. on Tuesday, April 11 in Columbus State's Riverside Theatre Complex. A Q&A and reception will follow Saltz's remarks. The event is free and open to the public as space allows; an online reservation is requested.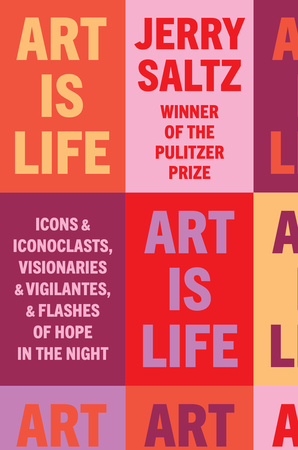 In his talk entitled, "The Secret to Life Is Art," he will discuss his second and latest book, "Art is Life: Icons and Iconoclasts, Visionaries and Vigilantes, and Flashes of Hope in the Night," published in 2022. In it, he draws on two decades of work to offer a real-time survey of contemporary art as a barometer of our times. Chronicling a period punctuated by dramatic turning points—from the cultural reset of 9/11 to the rolling social crises of today—Saltz traces how visionary artists and trailblazers have both documented and challenged the culture.
Of "Life is Art," the New York Times Book Review wrote: "A love letter to the art that, for Saltz, makes all the wheeling and dealing worth putting up with…Saltz [has a] rare ability to articulate the mysterious alchemy of great art, the ways in which looking at some pigment on canvas can somehow blow open doors within the soul to reveal expansive, unknown places."
During his visit, Saltz will visit with students in the Department of Art's senior seminar class and provide them with a discussion about his experience and his career. Then he will do individual studio visits with students and faculty.
Saltz will also travel to Buena Vista, Georgia, where he will visit Pasaquan—Columbus State's immersive, internationally recognized, visionary art environment. The seven-acre site was the life work of founder Eddie Owens Martin, a self-taught artist who drew inspiration from diverse cultures when he created the site in 1957. There, Saltz will see the restoration project students and faculty have been working on for the last five years.
Born and raised in Chicago and now residing in New York City, Saltz has been a columnist for "New York" magazine since 2007. Formerly, he was the senior art critic for "The Village Voice" for almost 10 years, where he was twice nominated for the Pulitzer Prize. A frequent guest lecturer, he has spoken at the Museum of Modern Art, the Guggenheim, the Whitney Museum, and many others, and has appeared at Harvard, Yale, Columbia, the Rhode Island School of Design, the Art Institute of Chicago, and elsewhere. He has also contributed to "Art in America," "Flash Art International," "Frieze," and "Modern Painters"—among other publications.
He was the sole advisor for the 1995 Whitney Museum of American Art's Biennial. In 2007, he received the College Art Association of America's Frank Jewett Mather Award for art criticism. He has received honorary doctorates from the School of the Art Institute of Chicago and the Kansas City Art Institute. In 2018, he won the Pulitzer Prize in Criticism for "My Life as a Failed Artist," an essay about how his disappointing career as an artist is responsible for his success as a critic. His viral "New York" cover story, "How to Be an Artist," sold nearly 400,000 print editions of the magazine and gained over 250,000 readers online, ultimately earning a National Magazine Award from the American Society of Magazine Editors.
The Hunter Lecture Series Fund was established in 1999 by the late Mrs. James Wallace (Madge) Hunter to support a lecture series at Columbus State featuring prominent nationally and internationally acclaimed speakers. Past speakers have included Nobel Peace Prize winner and former Costa Rican president Oscar Arias Sanchez, critically acclaimed author and former broadcast journalist critically acclaimed author Gayle Tzemach Lemmon, Apollo 13 Astronaut Fred Haise, and American author, singer, humorist, voice actor and radio personality Garrison Keillor.

Media contacts: