Kidder Joins Columbus State Faculty As New Business Dean
August 9, 2021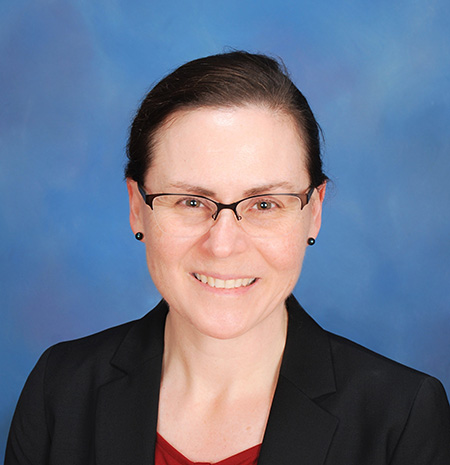 Columbus State University has appointed Dr. Deborah L. Kidder as its next dean of the D. Abbott Turner College of Business. She succeeds Dr. Linda Hadley, who in March 2021 announced her plans to retire as the college's dean after 30 years on the CSU faculty. Kidder will begin her tenure at Columbus State on Monday, Aug. 9.
"I am very happy to be joining the D. Abbott Turner College of Business at Columbus State University as its next dean," Kidder said. "Everyone has been very helpful and welcoming. I look forward to working with my colleagues to continue the Turner College's success."
Kidder comes to Columbus State by way of the University of Hartford (Connecticut) Barney School of Business, where she has been on the faculty since 2012. She is a professor in the school's Department of Management, Marketing and Entrepreneurship in addition to administrative roles including associate dean for academic management, AACSB accreditation coordinator, chair of the Department of Management, Marketing and Entrepreneurship, and interim director of both the Master of Science and Management and MBA programs. In these capacities, she has led and contributed to matters relating to operations, academics, enrollment management, accreditation and stakeholder relations.
Previously, she held academic appointments in the Department of Management at Towson University (Maryland) and the Management Department at the University of Connecticut.
She holds a bachelor's degree in economics from Swarthmore College and a Ph.D. from the University of Minnesota, where she majored in industrial and labor relations, and minored in feminist studies. Her areas of interest include leadership and management, negotiation and conflict resolution, human resource management, organizational behavior, and business analytics - among many others. She has more than 20 scholarly publications and 50 conference presentations to her credit.
"I am very excited to welcome Dr. Kidder to the Turner College of Business and Columbus State University. Her wealth of experience, support of faculty, and commitment to student success are all key factors in leading the Turner College of Business to even greater heights," said Dr. Deborah Bordelon, CSU's provost and executive vice president. "Search committee members were most impressed with her ideas and vision for the college. Her enthusiasm, sense of humor, and strong communication skills were noted by many faculty, staff, and community members who met with her during the interview process."
Kidder was selected from among four finalists identified by the 13-member Dean's Search Committee. That search was co-chaired by Dr. Ben Blair, professor of economics, and Dr. Annice Yarber-Allen, dean of the College of Letters and Sciences. The committee was comprised by faculty, staff, and alumni representing the Dean's Advisory Council and CSU Foundation Board.
For more information about the Turner College of Business, turner.columbusstate.edu.