Louis Stokes Alliance for Minority Participation Graduates Three CSU Scholars
May 20, 2021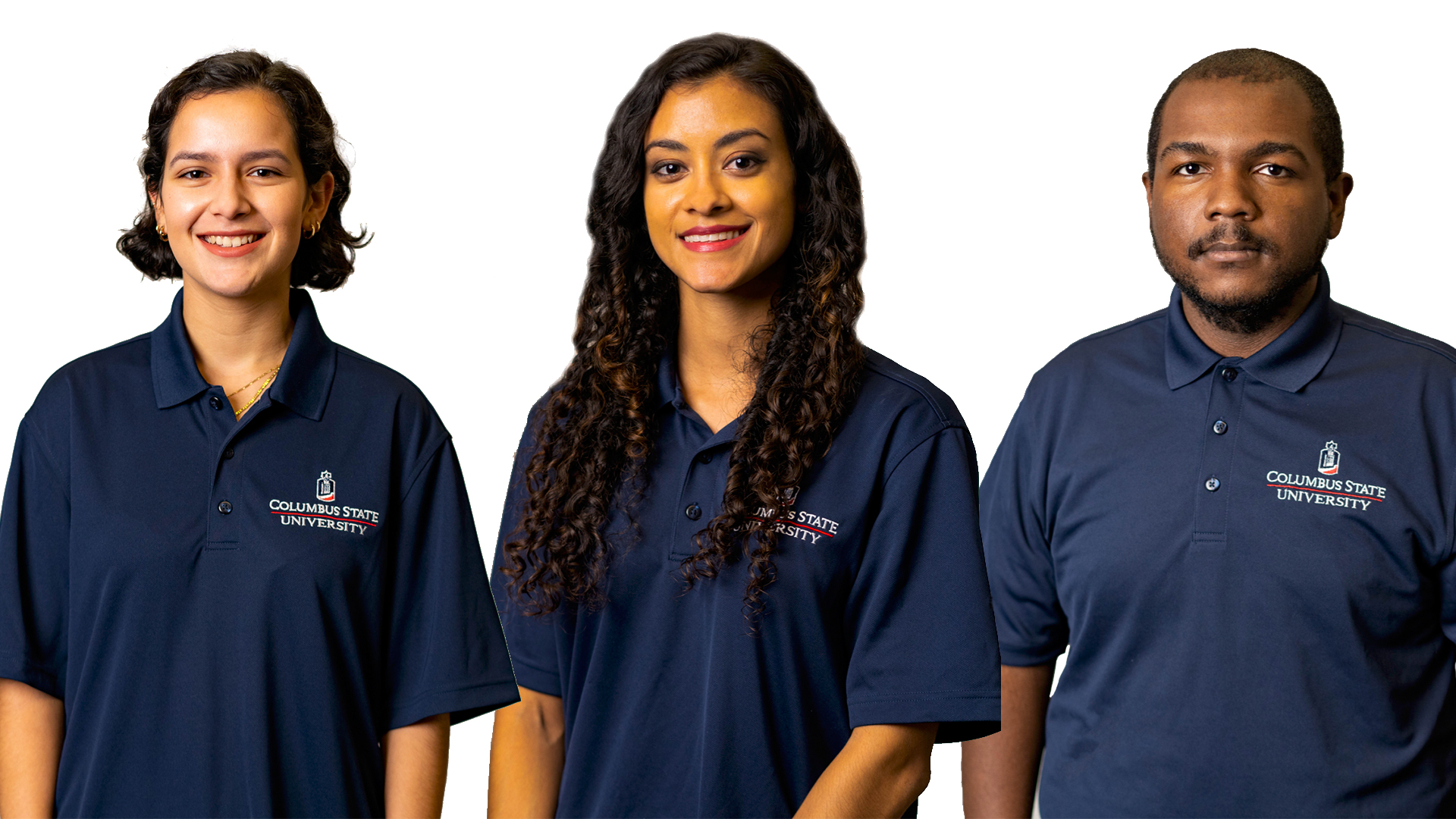 The Southwest Georgia LSAMP Alliance, part of the Louis Stokes Alliance for Minority Participation, recently celebrated three Columbus State University STEM scholars who will continue their education in graduate school.
Jordan Lyons, Shyrisse Ramos, and Isabelle Rodriguez all earned bachelor of science degrees in Chemistry at CSU. Next, they will each begin PhD work on full ride scholarships. Lyons will head to Baylor University to study chemistry, Ramos will attend the University of Florida to study biomedical science, and Rodriguez will attend the University of Texas at Austin to study analytical chemistry.
"The Louis Stokes Alliance for Minority Participation is based on the theory of 'possible selves,' where you're able to look at who you are currently and who you want to be in the future," said Dr. Johniqua Williams, CSU's LSAMP coordinator. "This program is a direct reflection of helping students be their best possible selves. There's a huge gap in minority representation in the STEM fields so it's important for these students to see people that look like them, talk like them, and are in the fields they're interested in."
LSAMP is a National Science Foundation initiative that seeks to increase the number of underrepresented minority students who complete science, technology, engineering and mathematics baccalaureate degree programs and matriculate into programs of graduate study.