Secoy to Oversee Title IX, Accommodation Efforts
May 27, 2021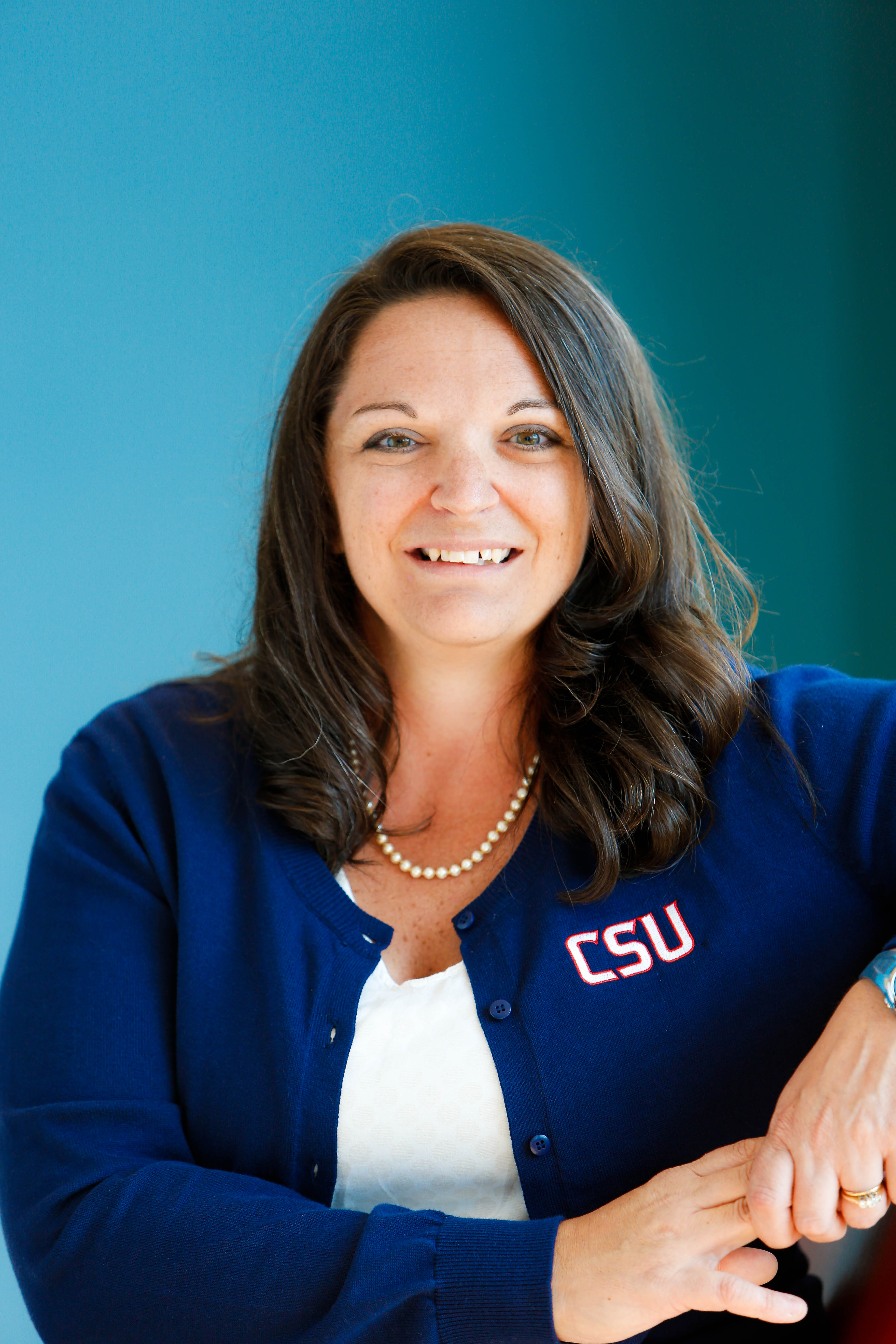 Columbus State University announced Sarah Secoy as its interim Title IX coordinator, and interim director of the Center for Accommodation and Access, effective June 5. Secoy fills the vacancy left by Lauren Jones-McKown following her departure from CSU to assume a position with Northern Virginia Community College. Secoy previously served as director of residence life for the past six years. In the Residence Life office, Assistant Director Scott Lundgren will assume day-to-day oversight as interim director.
Secoy has worked in residence life at Columbus State for nearly 16 years. The two-time CSU graduate earned her bachelor's in exercise science and master's in public administration. As part of her role as residence life director, Secoy served as a Title IX investigator and hearing panelist. She has experience conducting interviews with victims, witnesses, and suspects, as well as recommending disciplinary sanctions if necessary. Secoy also serves as a core member of CSU's Behavioral Intervention Team, an innovative mental health action group that recently inspired legislation at the national level.
Title IX is a federal law that prohibits sex-based discrimination, including pregnancy-related discrimination and sexual harassment/sexual violence, in all activities and programs of educational institutions receiving federal funds, which includes Columbus State University.
CSU students, faculty, staff, or third parties may file formal, written complaints of sexual or gender-based harassment against CSU students, staff, and faculty members by completing the online Title IX Complaints Form, or delivering the complaint in person to the Title IX coordinator.
The Center for Accommodation and Access serves students who are eligible for reasonable academic and physical accommodations under the Americans with Disabilities Act and University System of Georgia policies. Students who need accommodations including adaptive technology, alternative testing arrangements, and interpreters can make an appointment with the center.