Terracon Foundation Donation Funds New CSU STEM Scholarships
July 12, 2021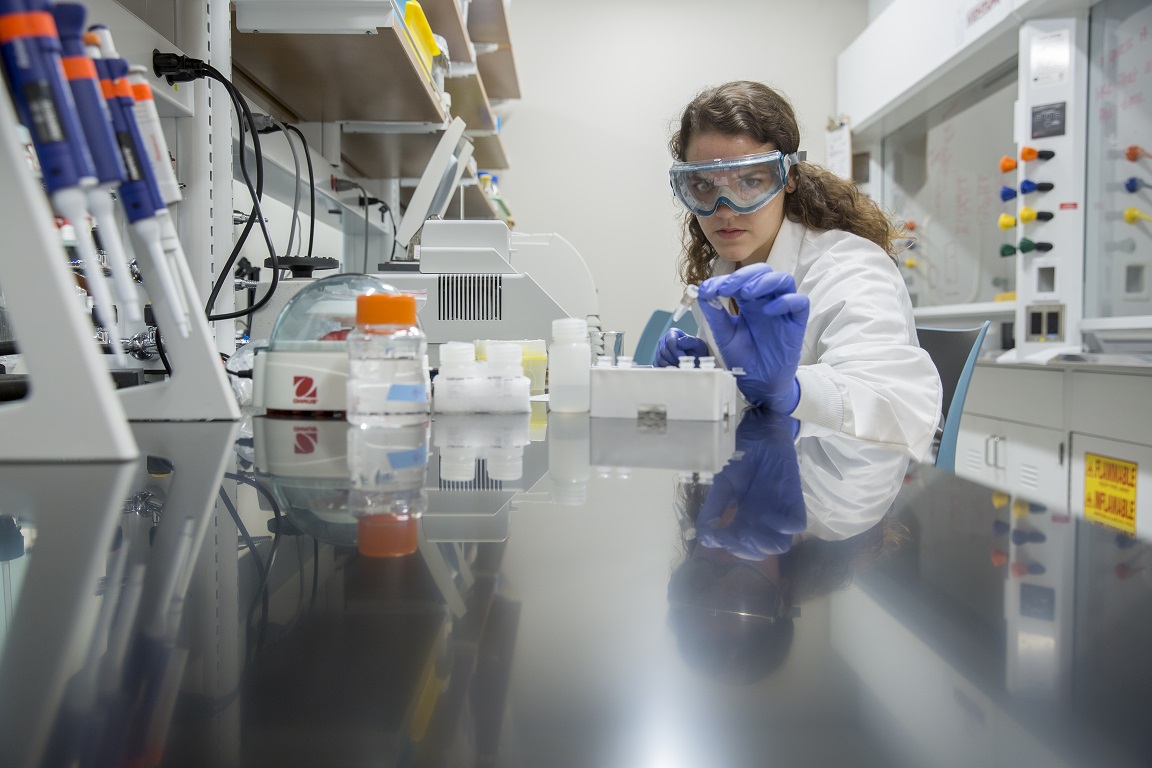 A $6,000 grant from the Terracon Foundation will prepare future leaders in a variety of STEM disciplines through scholarships awarded to Columbus State University undergraduate and graduate students.
CSU will award these scholarships this fall to students studying in STEM fields — those falling under the categories of science, mathematics, engineering and technology.
"The Terracon Foundation's generous and ongoing support continues to make the path to STEM degrees and careers a reality for many students," said Dr. Deborah Bordelon, CSU's provost and executive vice president. "These scholarships are much more than financial support — they transform lives and make pursuing STEM degrees more attainable for our students."
STEM programs at Columbus State include opportunities to study biology, chemistry, computer science, earth and space science, engineering, information technology, mathematics and robotics. Students can pursue certificate and associate's degree programs in addition to general and specialized tracks leading to bachelor's and master's degrees. Bordelon indicated that these programs are offered with a student's career goals and the region's workforce development in mind.
"Our steadfast focus on innovative workforce development is strengthened even further through this collaboration with Terracon," she explained. "By working together to support our students, the benefits of a well-prepared workforce in the STEM fields will be realized by our industry partners and our local, regional, national and international communities."
Jason Cooper, branch manager of Geotechnical & Environmental Consultants Inc.'s Columbus office, noted that the Terracon Foundation has long supported student scholarships.
"GEC has long supported CSU and its development of students and future leaders in the STEM disciplines — and we are excited to continue this support through the Terracon Foundation," Cooper said. "GEC and Terracon look forward to continuing to support CSU's academic development of students within the STEM disciplines."
The mission of the Terracon Foundation is to support education and the built and natural environment. Terracon is an employee-owned engineering consulting firm with more than 5,000 employees providing environmental, facilities, geotechnical, and materials services in all 50 states. Terracon is the parent company of GEC, which has offices in Columbus, Macon, and LaGrange, Georgia.