Veterans organization establishes Columbus State Wetzel Military Student Scholarship
September 15, 2022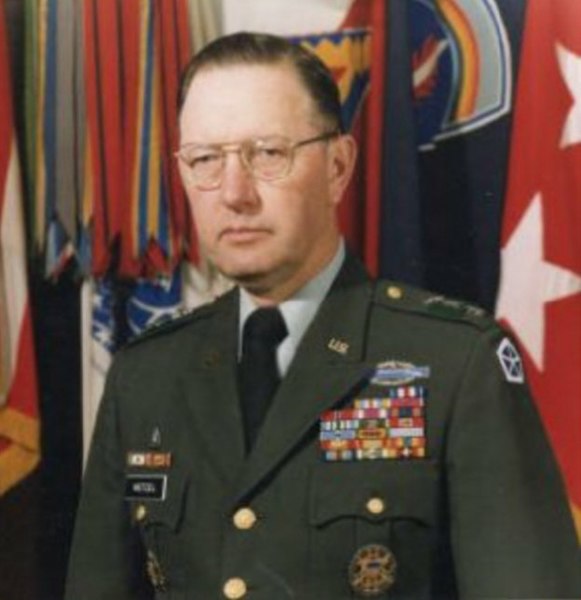 Through philanthropic support from the Military Order of World Wars, Columbus State University today announced a new endowment to establish the Lt. Gen. Robert L. Wetzel Military Student Scholarship. The scholarship will be awarded to honorably discharged or active duty full-time undergraduate or graduate student veterans, their spouses or their dependents attending CSU.
Wetzel Scholars will be assessed on criteria that include their military service, CSU-specific academic merit and campus-related leadership. Recipients will be chosen by the Director of Military Enrollment, Susan Lovell, or the student's designee.
"The order (Military Order of World Wars) was established at the end of World War I, by Gen. General John J. Persing. It was established to provide a means to help military officers to continue to serve their country after leaving the military," stated Lt. Col. LTC Sam Nelson, commander of the Military Order of World Wars. "This scholarship is a prime example of such service and knowing Lt. Gen. Wetzel's love for soldiers, it seemed appropriate to add to his legacy by establishing this scholarship to assist soldiers."
Lt. Gen. Robert L. "Sam" Wetzel, U.S. Army retired, was born on Oct. 6, 1930, and passed away, at the age of 91, on Jan. 20, 2022. He graduated from the United States Military Academy in 1952 with a bachelor of science in engineering and went on to serve two combat tours—one as an Infantry platoon leader in Korea and the other as a commander of the 4th Battalion, 31st Infantry in Vietnam.
Wetzel devoted 34 years of his life to the U.S. Army. During his service, he held various positions such as aide to Maj. Gen. William Westmoreland, superintendent of the U.S. Military Academy; chief of staff to Gen. Alexander Haig, supreme allied commander Europe; commanding general of Ft. Benning; deputy commander-in-chief of U.S. Army Europe; and commander of U.S. Army Corps in Frankfurt. Wetzel was also the colonel of the 31st Infantry Regiment and the past national commander of the Military Order of the World Wars.
Cited frequently by multiple sources as a "military-friendly" campus and institution, Columbus State University provides tailored enrollment, learning and student life experiences for current and retired military personnel, veterans and their dependents. Resources for current and future military-affiliated CSU students are available through the university's Office of Military Enrollment Adult Learners.
Advisers and counselors assist military-affiliated students with resources ranging from school-life-career balance, transitioning from military life to civilian learning, transfer credit for previous academic studies, and best utilizing educational and financial benefits stemming from military service. Beyond academics and college affordability, Columbus State provides a wide variety of programs and services to help current and former service people acclimate to university life, including special orientation programs at the start of each semester, as well as a vibrant Student Veterans Association with its own activities that build community.
Donors wishing to contribute to this endowment or create new scholarship endowments can discuss options with members of CSU's Office of University Advancement. To learn more about endowments, visit, columbusstate.edu/university-advancement/endowments.php.