'Voice of CSU Athletics' to be inducted into Georgia Association of Broadcasters Hall of Fame
December 21, 2021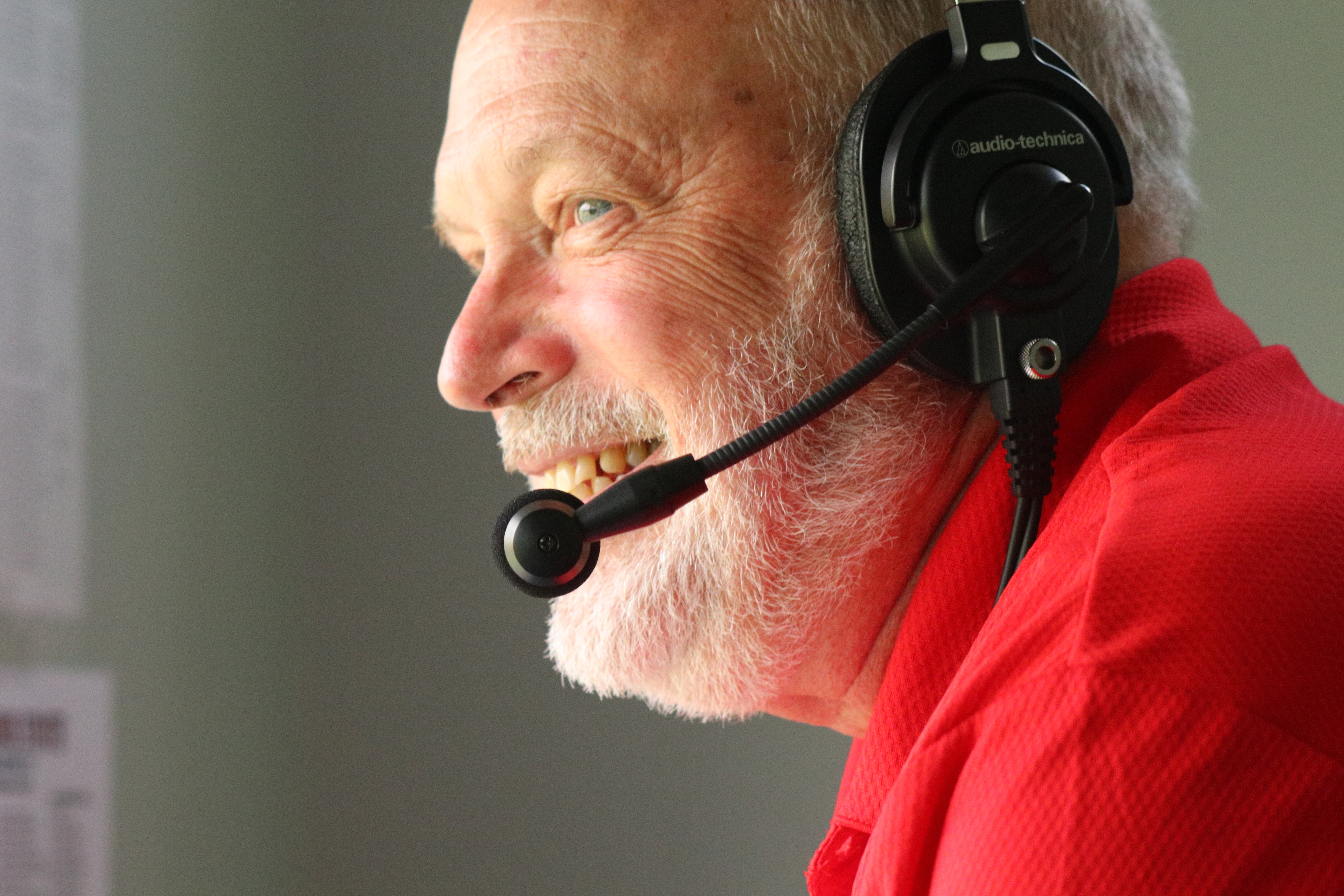 The "Voice of the Columbus State University Cougars" will soon have a permanent place in the Georgia Association of Broadcasters Hall of Fame. Longtime broadcaster Scott Miller will be one of four professionals inducted as part of the 2022 class.
Miller has been the voice of CSU men's and women's basketball and baseball since 1977, where he is in charge of all aspects of broadcasts, including administration and technical arrangements. He was inducted into the CSU Athletics Hall of Fame in 2004 and the Chattahoochee Valley Sports Hall of Fame in 2018. Miller was named the 2019 Georgia Broadcaster of the Year and has won best play-by-play awards from the GAB several times. He has also been a Heisman Trophy voter since 1986. Miller also served as program director and sports director at iHeart Radio in Columbus for over 20 years.
"Scott brings extensive broadcasting experience to WCUG and his expertise has been invaluable to our students and our station," said Dr. Danna Gibson, chair of the Department of Communication. "His leadership has created new experiential learning opportunities for students and his on-air prowess sets an outstanding example for our students to learn from. We are excited to have Scott working with the student staff and volunteers at WCUG and know that we'll continue to learn and grow from a hall of fame talent."
The Georgia Association of Broadcasters represents over 500 radio and television stations across the state. Broadcasters in the Hall of Fame must have at least 20 years of broadcasting experience with a tie to Georgia; went to school, lived or worked in the state; show a solid record of achievement including rating dominance and local or national awards; and have a history of dedication to the communities they serve. Notable inductees include Tom Brokaw of NBC News, Dick McMichael of WRBL and WTVM, and Pete VanWieren of the Atlanta Braves.
"Scott has been the common thread in our athletic success over the last 44 years as the 'Voice of the Cougars,'"said Todd Reeser, director of CSU Athletics. "All Cougar fans celebrate this most deserving honor for one of the best in the business."
"Once again our Hall of Fame class has great representation from radio and television, small markets and large, management and onair talent and with diversity that is truly representative of Georgia's broadcasting industry," said GAB President Bob Houghton.
WCUG-FM 88.5 is CSU's official commercially licensed, student-run radio station and home of Cougar Athletics, the latter which is composed of Columbus State's 16 men's and women's NCAA Division II sports, cheer and dance teams.
The ceremony is scheduled for Jan. 26 in Athens.