Columbus State's Broadway Ball fundraiser to support Dance Minor scholarships
October 20, 2022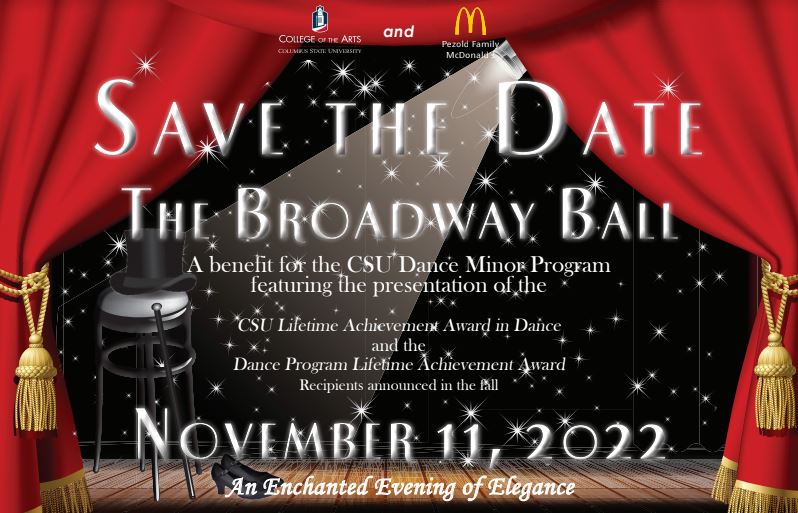 Columbus State University's annual Broadway Ball, which benefits the university's Dance Minor Program, will take place on Friday, Nov. 11, starting at 6:30 p.m. at the Bibb Mill Event Center.
The black-tie scholarship fundraiser will feature married Broadway stars Steve Boockvor and Denise Pence Boockvar. Guests will enjoy cocktails, entertainment, dinner and dancing, featuring the DNR Band.
"The sixth annual Broadway Ball, being held on Veteran's Day, will not only honor two outstanding Broadway performers, Denise and Steve Boockvor, but also honor the National Infantry Museum and Soldier Center," said Patty Taylor, chair of the Dance Minor Advisory Board. "This fundraiser for the CSU Dance Minor Program, along with Spring Swing held annually in April, is the sole support for our dance minor program. We are blessed to have both corporate and individual donor support because, without our donors and the people who support our events, Columbus State's Dance Program would not exist."
Single tickets and tables of eight are now available for purchase online at columbusstate.edu/broadwayball.
Steve Boockvor is a veteran performer, and his credits include 20 original Broadway shows—many for which he served as assistant choreographer. He is also a two-time Tony Award nominee and a former dancer with the Jose Limon Modern Dance Company, where he toured all over South America and colleges throughout the U.S. Over the years, he has collaborated with new writers to direct and choreograph regionally, infusing musicals and plays alike with his diverse experience for character through the use of music and movement. He also spent a decade establishing theater departments, utilizing his network of Broadway-level peers as instructors to inspire the next generation while bringing unique, improv theater programs to further inform and educate young minds.
Denise Pence Boockvor had the privilege of training under Ingeborg Heuser, Prima Ballerina of the Ballet Russe de Monte Carlo. She is a dancer and actress who danced in the original ensembles of "The Rothchilds," "Pippin" and "Follies" on Broadway. She was featured in the movie "Jesus Christ Superstar" and went on to star as Katie Parker in "The Guiding Light," which won her an Emmy nomination. She received an Emmy for "Gypsy in my Soul" with Shirley McLaine on CBS.
Today, Steve continues to inspire and support actors as co-founder of the professional acting company History Alive and Shakespeare Alive. Denise now devotes her time to authoring a book, "Cinderellas of West 53rd Street," serving as a leader for the famed Rehearsal Club in New York City, and is writing the next big musical, "Good Girls Only." Together, the Boockvors are co-directors of their company, Boockvor Productions Company.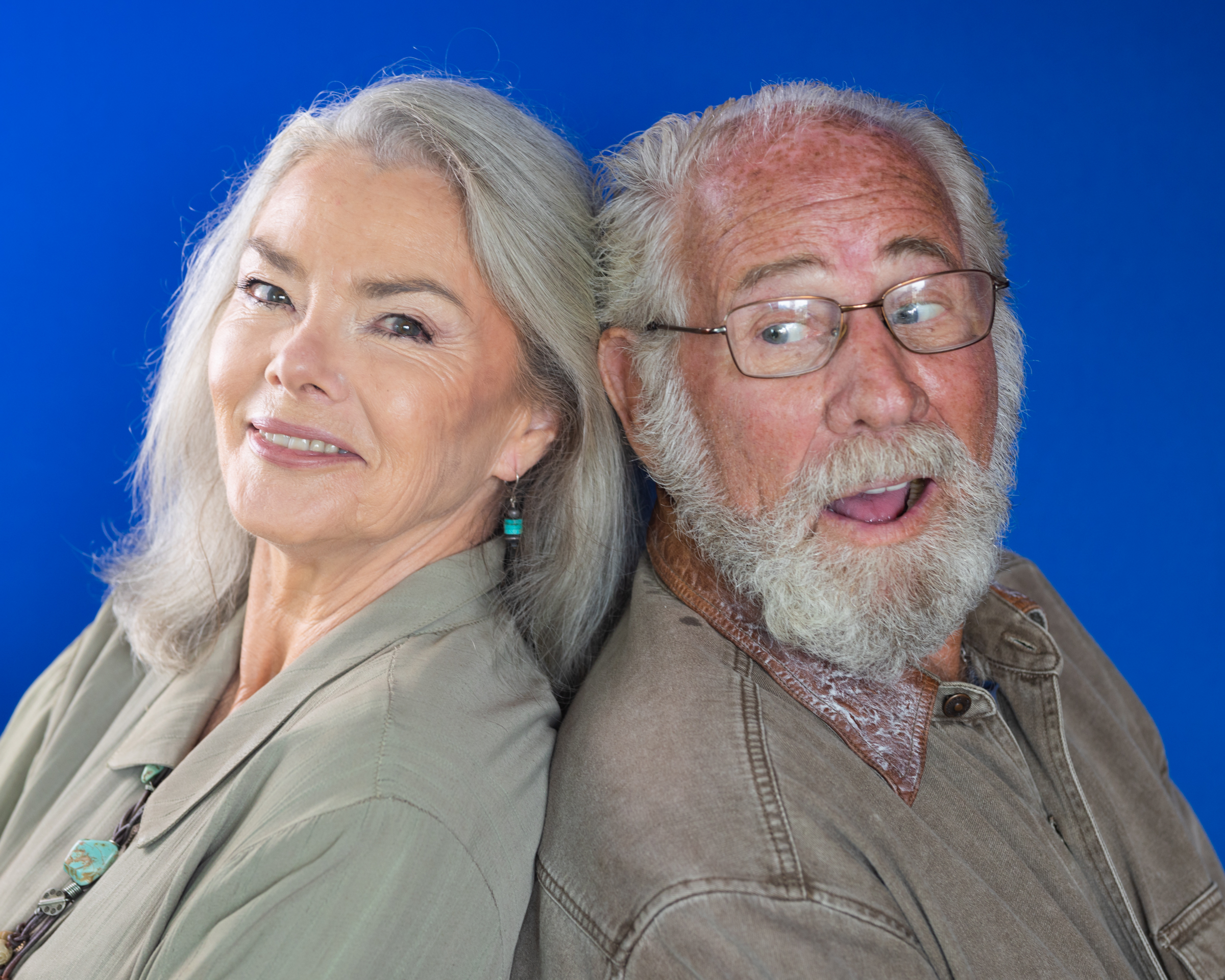 The Dance Minor Program is the only minor at CSU that awards student scholarships—traditionally valued at $10,000 annually. Those funds come from events like Broadway Ball each fall and the program's Spring Swing event in the spring, along with private contributions.
"There is a bright future ahead for dance at CSU thanks to the support and invaluable contributions of time, talent and resources to the program from our alumni, community members and Dance Minor Advisory Board," said Amy Mutarelli, assistant professor of dance and director of CSU's Dance Minor Program.
Established in 2016, the Dance Minor Program at Columbus State University has become one of the institution's fastest-growing areas of study. Enhancing the Department of Theatre and Dance and the other world-class programs in the College of the Arts, the core mission of the dance minor is to combine a dual dedication to art and learning. The minor's growing popularity and its impact on the quality and depth of the department's theatre program prompted a departmental name change in July 2022 to incorporate dance into the department's identity.
The minor requires 15 credit hours encompassing courses in dance technique, dance history, dance choreography/composition, and performance. Dance technique classes include various levels of ballet and modern dance. All students, regardless of their individual majors, are eligible to declare a dance minor. Current scholarship recipients include in-state, out-of-state and international students studying a range of subjects from the arts and business to STEM and health sciences.
For more information about Broadway Ball, visit columbusstate.edu/broadwayball, email Jennifer.Joyner@columbusstate.edu or call 706-507-8956.