Columbus State named top producer of Fulbright U.S. scholars
February 14, 2023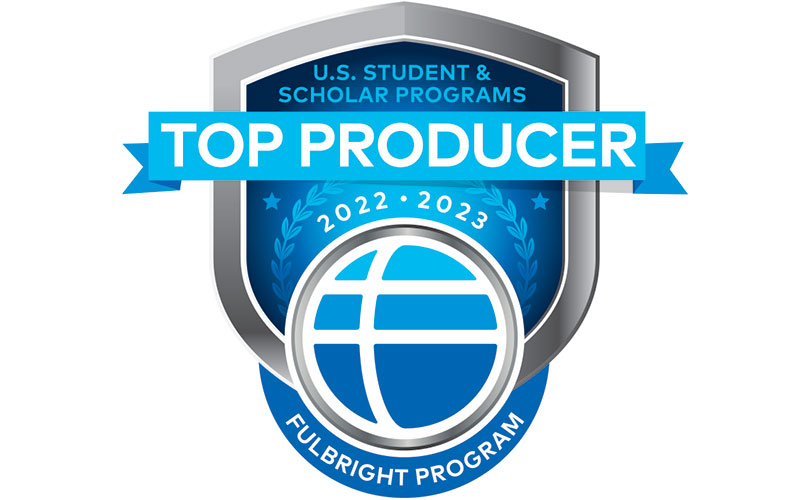 The U.S. Department of State's Bureau of Educational and Cultural Affairs has named Columbus State University a Fulbright Top Producing Institution for U.S. Scholars. This designation recognizes U.S. colleges and universities that received the highest number of applicants selected for the 2022-23 Fulbright U.S. Scholar Program. Two faculty members from Columbus State were selected this year for Fulbright awards. One institution having two scholars in the same academic year is noteworthy, given the national competitiveness of the Fulbright program.
Fulbright is the U.S. government's flagship international educational exchange program. It is also among the world's largest and most diverse exchange programs. Since its inception in 1946, more than 400,000 participants from all backgrounds and fields—including recent university graduates, teachers, scientists, researchers, artists, and others, from the United States and over 160 other countries—have participated in the Fulbright Program. Fulbright alumni have returned to their home countries to impact their communities thanks to their expanded worldview, a deep appreciation for their host country and its people, and a larger network of colleagues and friends.
"Our Fulbright scholars are an integral part of bringing the world to students at Columbus State as we help them create a global perspective," said Dr. John M. Fuchko III, CSU's interim president. "They bring those perspectives into their teaching and their global experiences help shape our students' appreciation of international cultures and pique their interests in study abroad and other global opportunities."
Lee Satterfield, assistant secretary of state for educational and cultural affairs, added by saying "thanks to the visionary leadership of these institutions, administrators, and advisors, a new generation of Fulbrighters—changemakers, as I like to say—will catalyze lasting impact on their campus, in their communities, and around the world."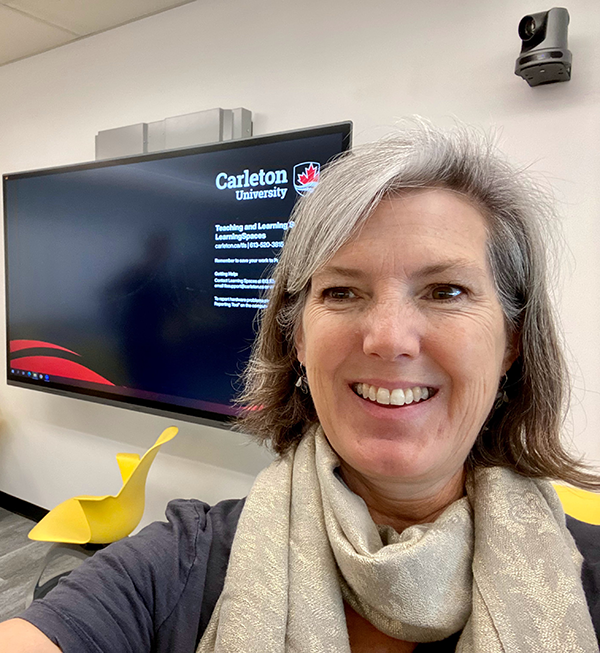 One of this year's Columbus State "changemakers" is Dr. Susan Hrach, a professor of English, has spent the current academic year in Ontario, Canada, as a Fulbright Canada Distinguished Research Chair in the Scholarship of Teaching and Learning (pictured above in Carleton University's new Future Learning Lab). Through her Fulbright experience, Hrach has focused her research on embodied learning by studying how physical space, sensation and movement impact student success and well-being.
"The Fulbright Award has given me an invaluable perspective on the state of teaching and learning in higher ed," she explained. "I plan to look for ways CSU can host Fulbright scholars from abroad as the next way we might benefit from this amazing exchange."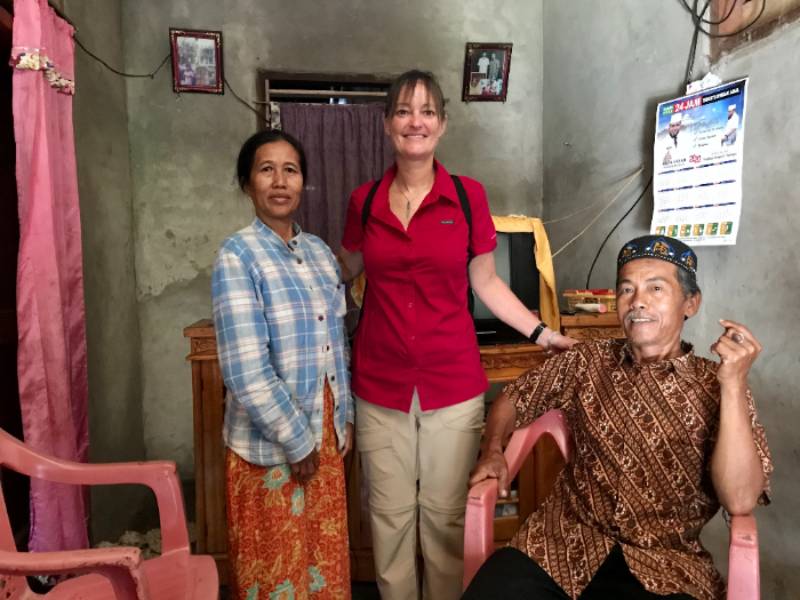 In addition to Hrach, Dr. Patricia Patrick (pictured above), an associate professor in the Department of Teacher Education, Leadership and Counseling, is finally on her Fulbright exchange, which was interrupted due to the COVID-19 pandemic. She returned to Indonesia in October 2022 to continue her project, "Sumatran Traditional Healers: Leaders of Conservation Knowledge and Ecological Understanding." She is now collecting data from the final three of the eight Pasemah tribes in order to complete her overview of tribal beliefs across Bengkulu.
Columbus State's Fulbright program is supported through the Center for Global Engagement, which directs the university's international admissions, global programming and partnerships, and study abroad opportunities.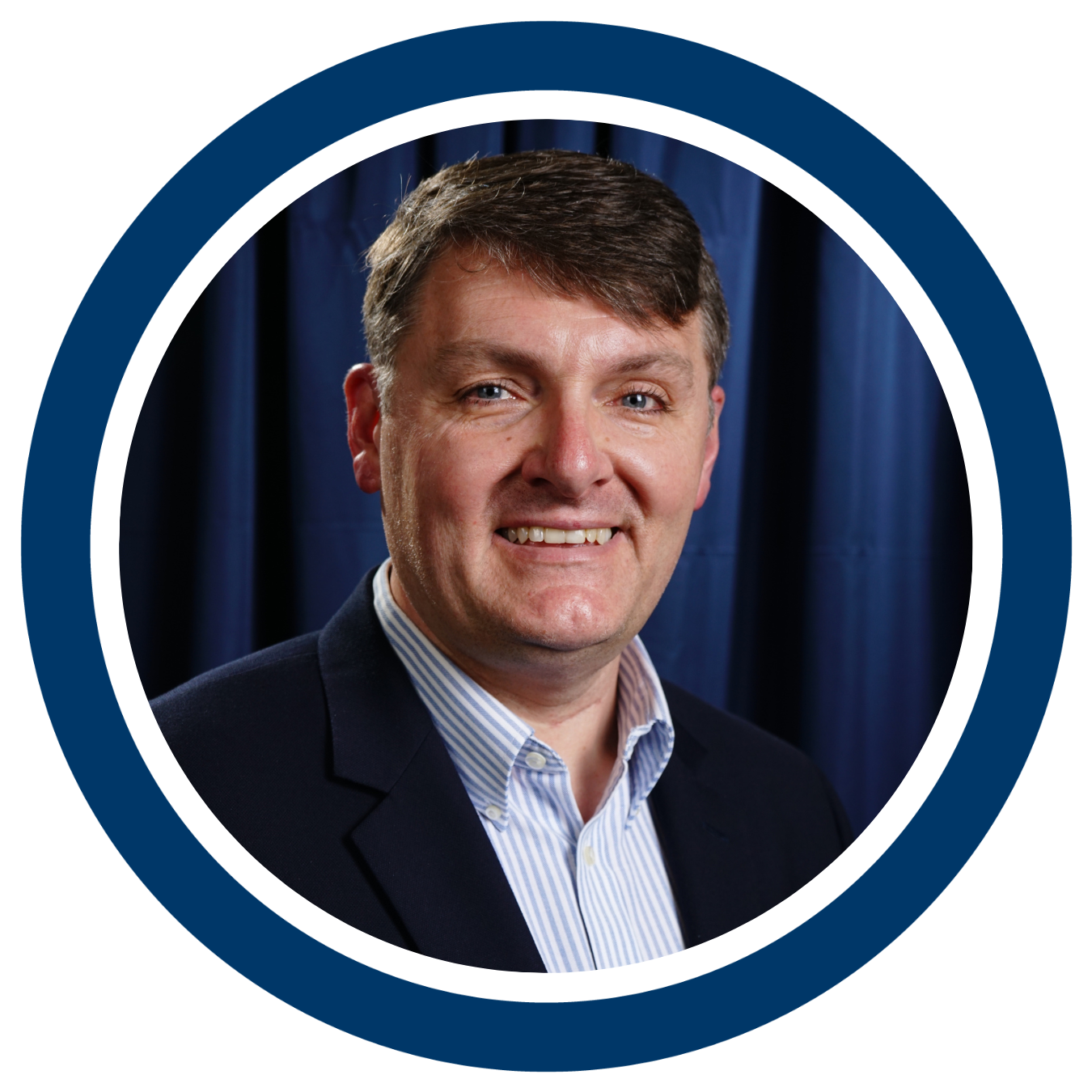 "The Fulbright program allows Columbus State faculty to leverage campus internationalization," explained Dr. Eric Spears, an associate professor of history and geography, the Mildred Miller Fort Foundation Eminent Scholar and Chair of International Education, and executive director of CSU's Center for Global Engagement. "CSU faculty are able to gain invaluable international experience and bring it back in their classrooms and scholarship."
The Fulbright program also has been an integral part of CSU's nationally awarded international education program, as demonstrated by its receipt of the 2014 NAFSA Paul Simon Award for Campus Internationalization and the 2019 AASCU Innovation in Internationalization Award.
Hrach and Patrick join a growing roster of Columbus State Fulbrighters who, in recent years have included Spears (South Korea); Dr. Samuel Abegaz (Ethiopia), a professor in the Department of Chemistry; Dr. Zewdu Gebeyehu (Ethiopia), a professor in the Department of Chemistry; and Mike McFalls (Sweden), a professor in the Department of Art and director of both Pasaquan and the Bo Bartlett Center.
Spears noted that CSU has made inroads with students applying for Fulbright opportunities. Brittany Parker, a CSU alumnae of the Schwob School of Music, recently returned from South Korea, where she was a student Fulbright recipient. CSU alumnus Micah Arnholt was also a semi-finalist in the Republic of Georgia in 2021.
The Fulbright Program was established over 75 years ago to increase mutual understanding between the people of the United States and the people of other countries. While the primary source of funding for the Fulbright Program is an annual appropriation made by the U.S. Congress to the U.S. Department of State's Bureau of Educational and Cultural Affairs, it benefits from additional support from foreign partner governments, non-governmental organizations, private organizations, corporate partnerships, and individual donors. Importantly, U.S. and foreign host institutions provide support as well.
Fulbright alumni work to make a positive impact on their communities, sectors, and the world and have included 41 heads of state or government, 62 Nobel Laureates, 89 Pulitzer Prize winners, 78 MacArthur Fellows, and countless leaders and changemakers who carry forward the Fulbright mission of enhancing mutual understanding.
For more information about the Fulbright Program, visit fulbrightprogram.org.
Media contacts:
Columbus State University: Michael Tullier, APR, Executive Director of Strategic Communication + Marketing, 706.507.8729, mtullier@columbusstate.edu
U.S. Bureau of Educational and Cultural Affairs: Office of Public Affairs and Strategic Communications, eca-press@state.gov