Reeser to depart director of athletics role at Columbus State
May 23, 2023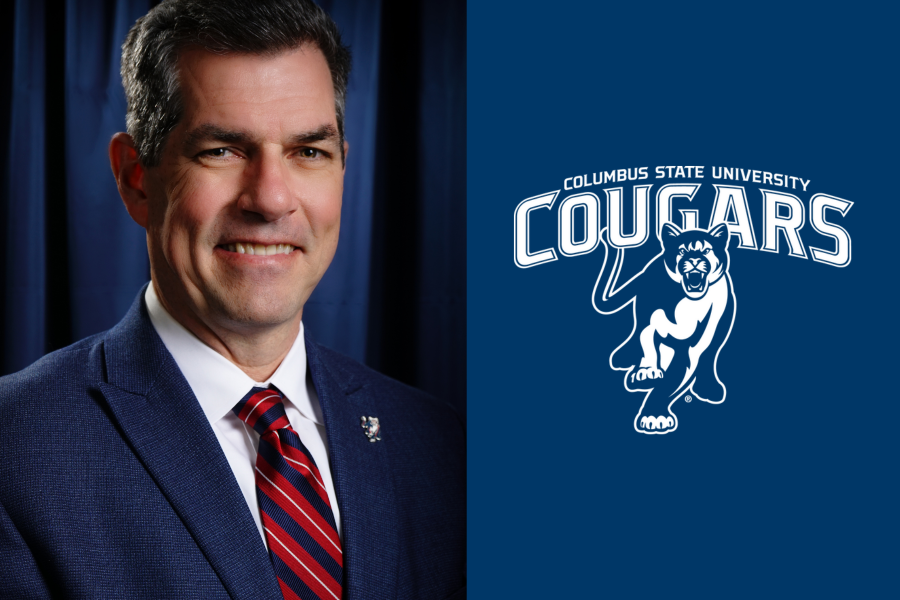 Following nine years of leading Columbus State University Athletics, Director of Athletics Todd Reeser has announced plans to leave the university for a leadership role at Southern Illinois University in Carbondale. His final day at Columbus State will be June 30.
A native of Chenoa, Illinois, Reeser returns to SIU where he began his career as an athletics intern. In his new role as SIU's executive deputy director of athletics, he will lead the department's advancement program.
"We are thankful to Todd Reeser for his record of winning on the courts and the fields of competition, supporting student-athlete excellence in the classroom, and striving to provide an overall exceptional experience for our student-athletes," said Dr. John M. Fuchko III, Columbus State's interim president.
Reeser joined Columbus State in July 2014, and since then, the Cougars have been highly competitive in the Peach Belt Conference, as well as in post-season NCAA Division II competition. In total, CSU teams have claimed 52 regular season or post-season PBC championships, nine NCAA Southeast Regional titles, five NCAA championship runner-up titles, and the 2018 NCAA national championship in men's tennis—the first in that program's history. In addition, CSU has won three PBC Commissioner's Cups for the 2015-16, 2017-18 and 2021-22 seasons.
At home, Reeser oversaw several major facility enhancements during his tenure, including Burger King Stadium at Ragsdale Field, the Key Golf Studio, and the Walden Tennis Facility at Cooper Creek. The soon-to-be-completed Hughston Sports Performance Center will add a state-of-the-art strength and conditioning facility for Cougar student-athletes.
CSU student-athletes have also established records in the classroom during Reeser's watch, leading to an impressive overall graduation rate. Under his leadership, the Athletics Department launched The Girls In The Game initiative with an outstanding team of volunteers. It has become a marquee CSU event, raising significant scholarship support for female student-athletes since its inception in 2015.
During his career, Reeser has served in various athletics- and development-focused leadership roles at Georgia State University, the University of Central Florida, his alma mater Illinois State University (where he also captained the baseball team), and Drake University. In total, he has 19 years of experience at three different Missouri Valley Conference institutions, of which SIU is a member. In 2022, Reeser completed a five-year term on the prestigious NCAA Division II Baseball Committee, serving as its national chair for the final three years of his service on the committee.
Reeser will depart his CSU post on June 30, 2023, and the university will launch a national search for his successor. In the meantime, Jay Sparks, who has had a long and successful athletic career in Columbus, will serve as Columbus State's interim director of athletics. Sparks, a 2014 CSU Athletics Hall of Fame inductee, served as CSU's athletics director from 2009 to 2014 after coaching the Lady Cougars Basketball program for 20 years. His athletics career also includes Brookstone School in Columbus, where he was the head coach for girls' basketball, assistant coach for boys' soccer, and athletics director; and more recently, program director for boys' basketball and head coach of the varsity boys' basketball team at Calvary Christian School in Columbus.
Media contact:
Michael Tullier, APR, Executive Director of Strategic Communication + Marketing, 706.507.8729, mtullier@columbusstate.edu